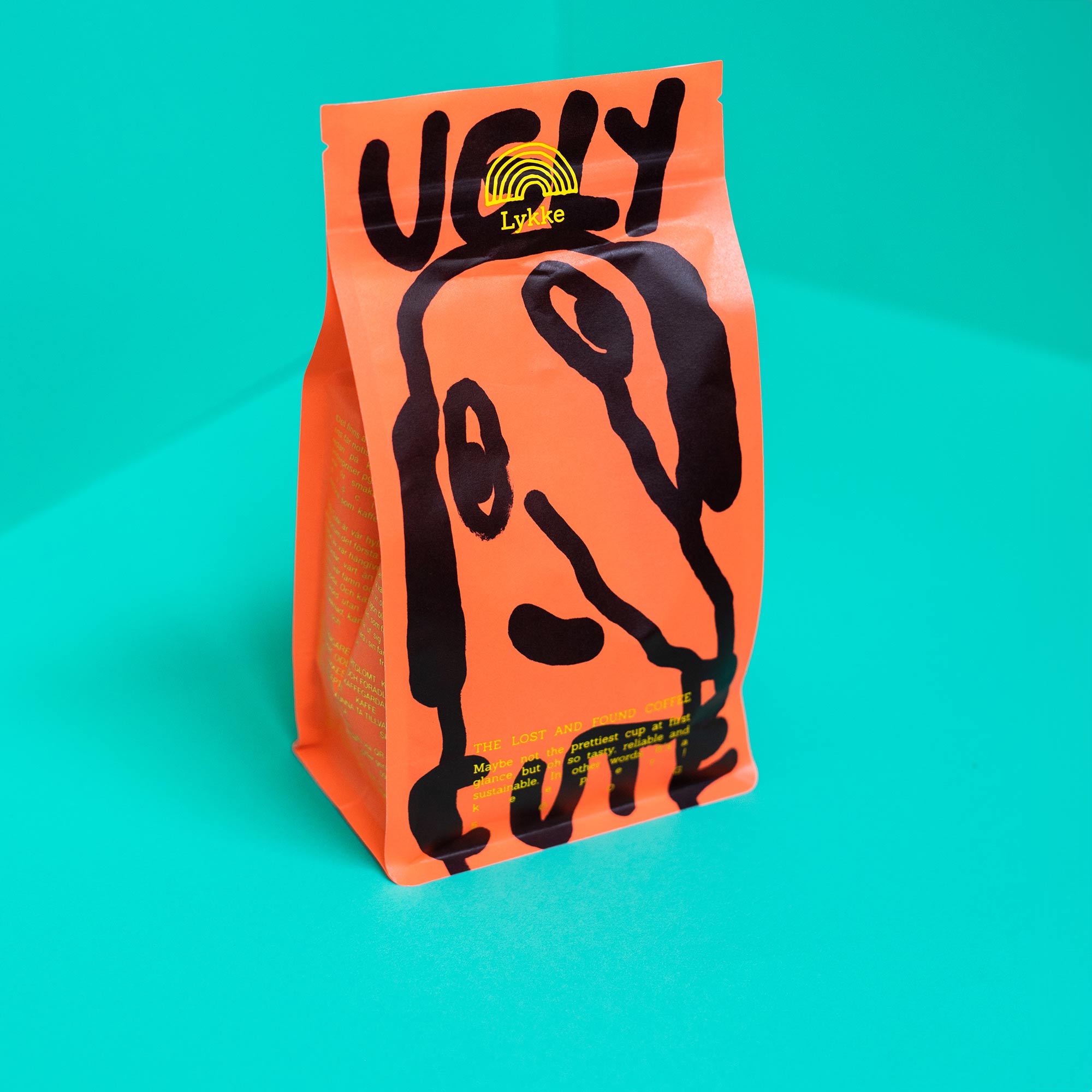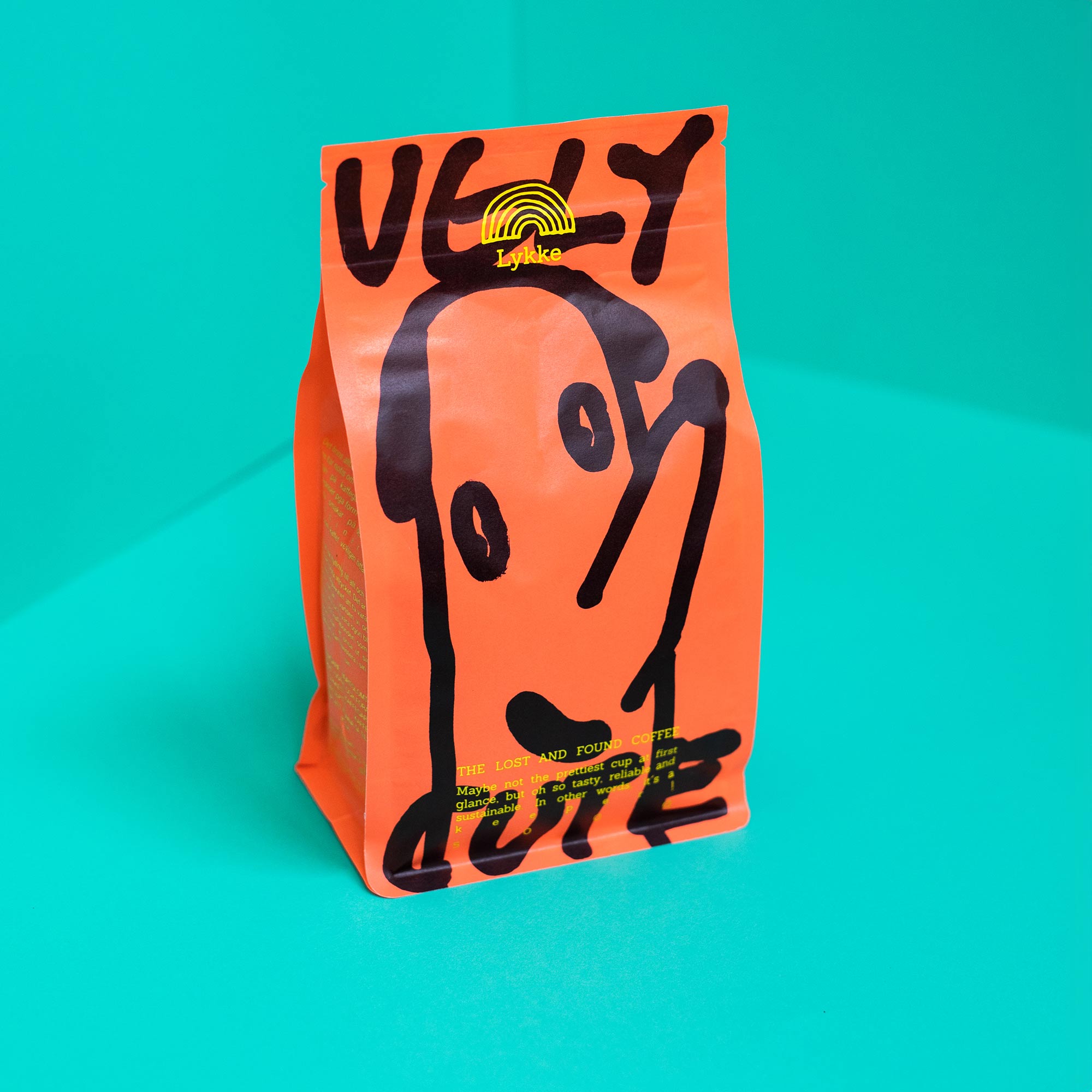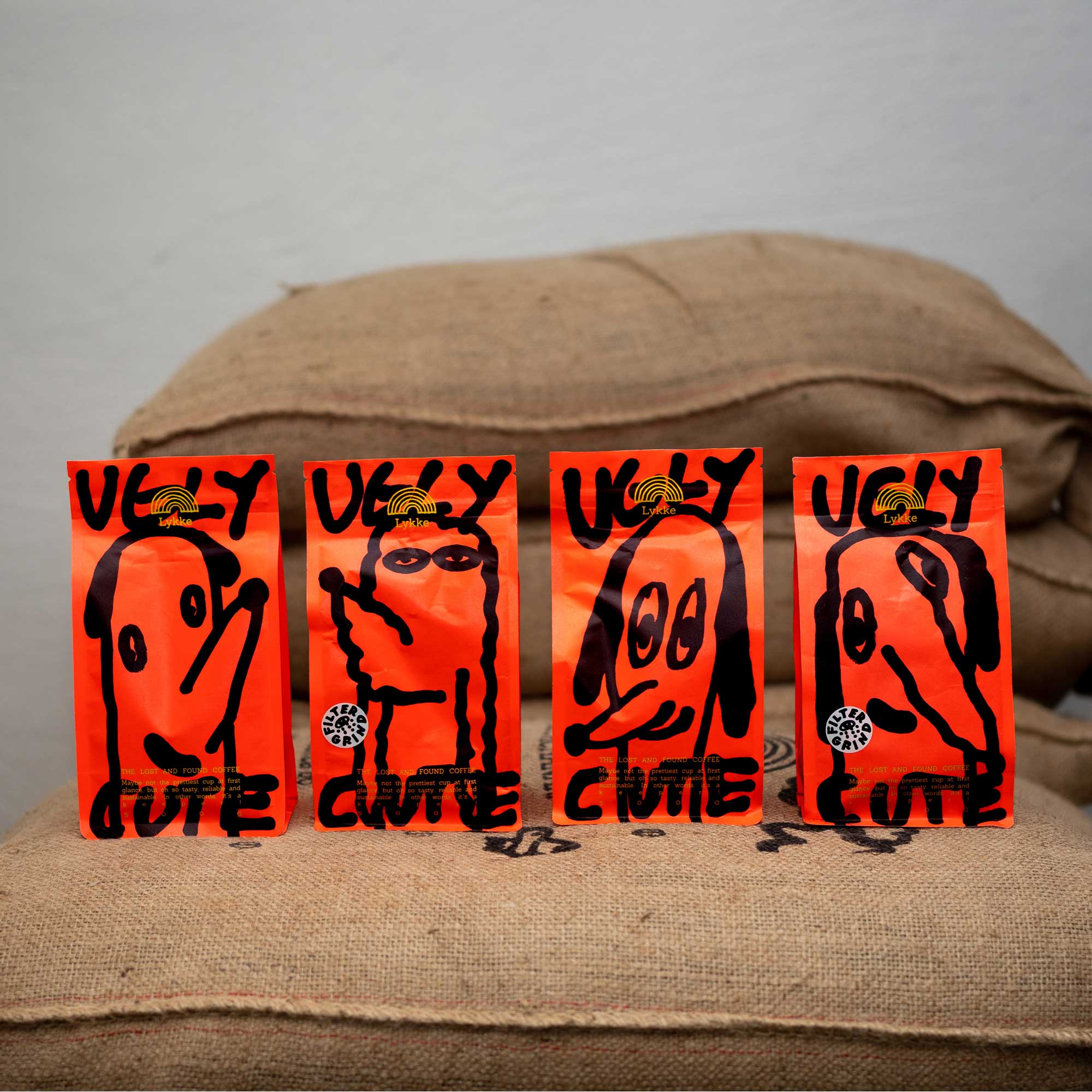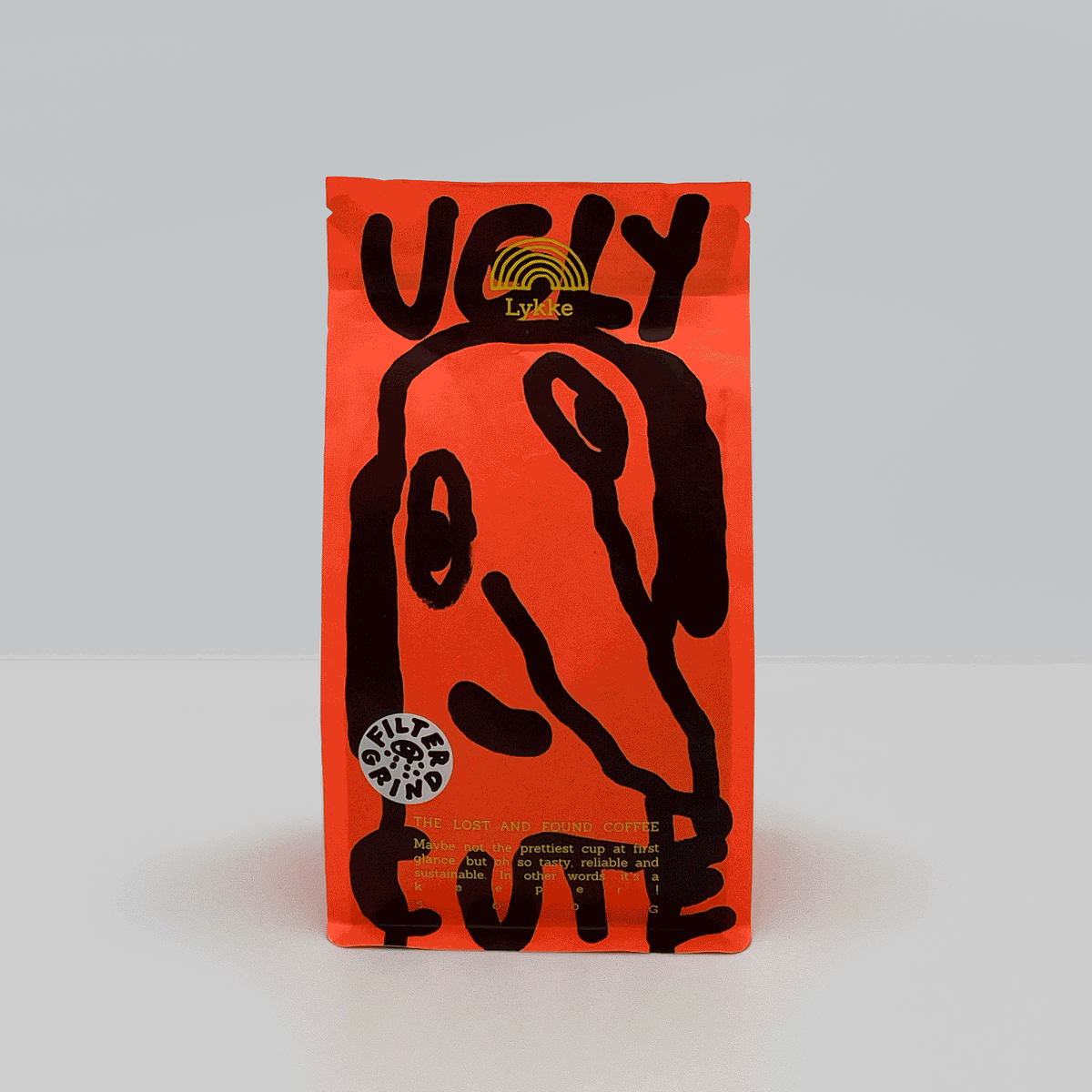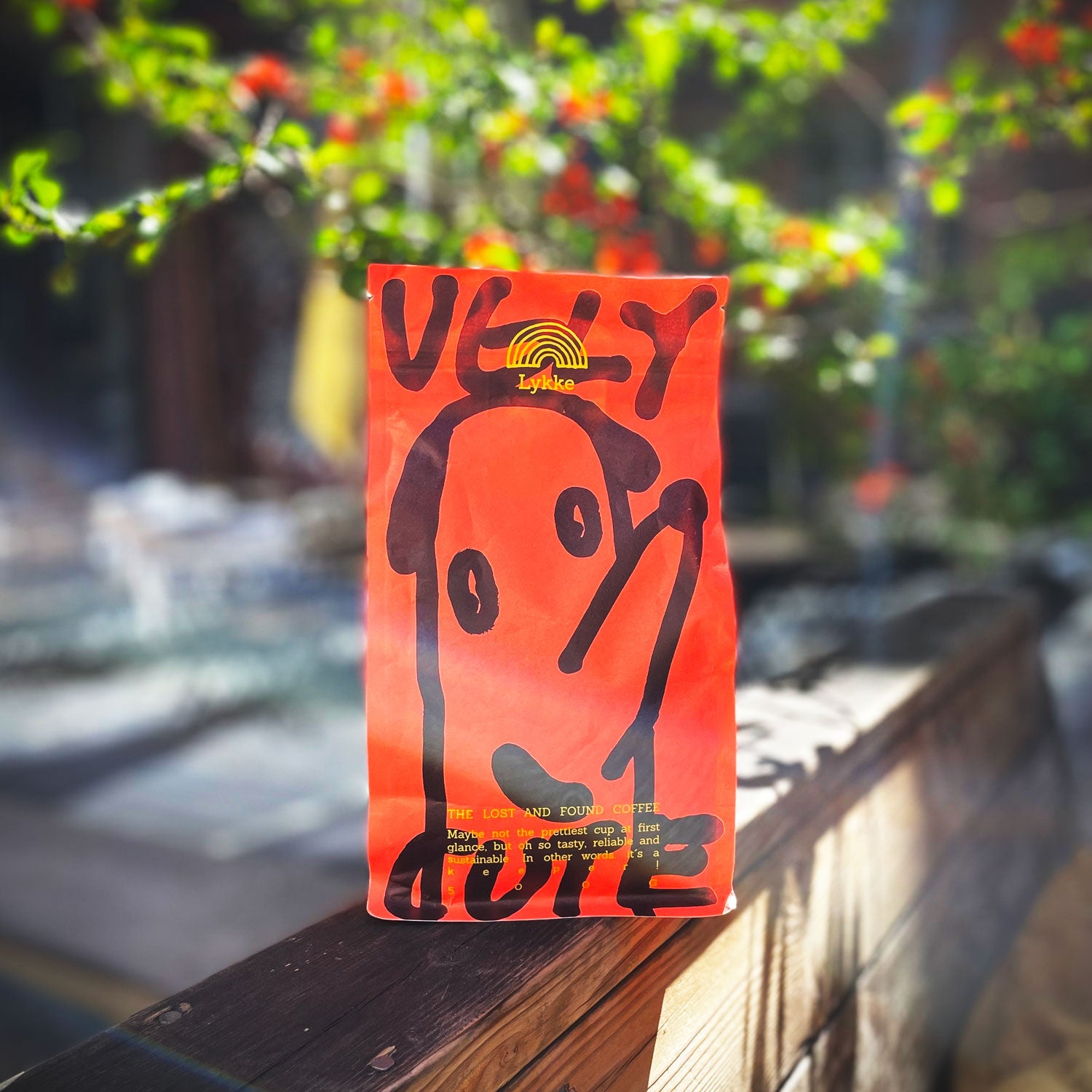 Ugly Cute 500g coffee
The lost and found coffee.
Maybe not the prettiest cup at first glance, but oh so tasty, reliable and sustainable. In other words: She's a keeper.
There is always a coffee that no one notices or even cares about at first glance. Already at the coffee farm, beans that lack the right shape, color, or size are sold at sub-prices. That is, until you've tasted it, heard its fascinating, important story, and now – you just want more.
What: Filter Brew
Intensity: ☕️☕️☕️☕️☕️
Flavour profile: Pipe tobacco, dark cacao, bitter almonds
Roast profile: Powerful and intense

What's in the blend?
We change the beans with the seasons. At the moment, Ugly Cute contains unwanted coffee from Caparaó in Brazil and the Rwanzoris mountains in Uganda.
Roast Process:
A darker roast profile and longer development phase help to caramelize the coffee´s natural sugars and create a fuller body and deeper flavour profile.
The story of Ugly Cute
Ugly Cute is our hommage to everything and everyone that is more than just the first impression. It is also a result of our dedication to use the whole coffee harvest, and not waste beans that are actually perfect in their imperfections. The "ugly", which in our eyes becomes beautiful and good. A coffee farmer who can sell the WHOLE crop without having to sell parts at sub prices on a domestic market can invest in the farm, the family, and the future.

Once forgotten, now loved and cherished. Grown and refined at one of Lykke's or our neighboring coffee farms. We vary the recipe, coffee, and mixture in order to make use of the farmer's ENTIRE harvest.