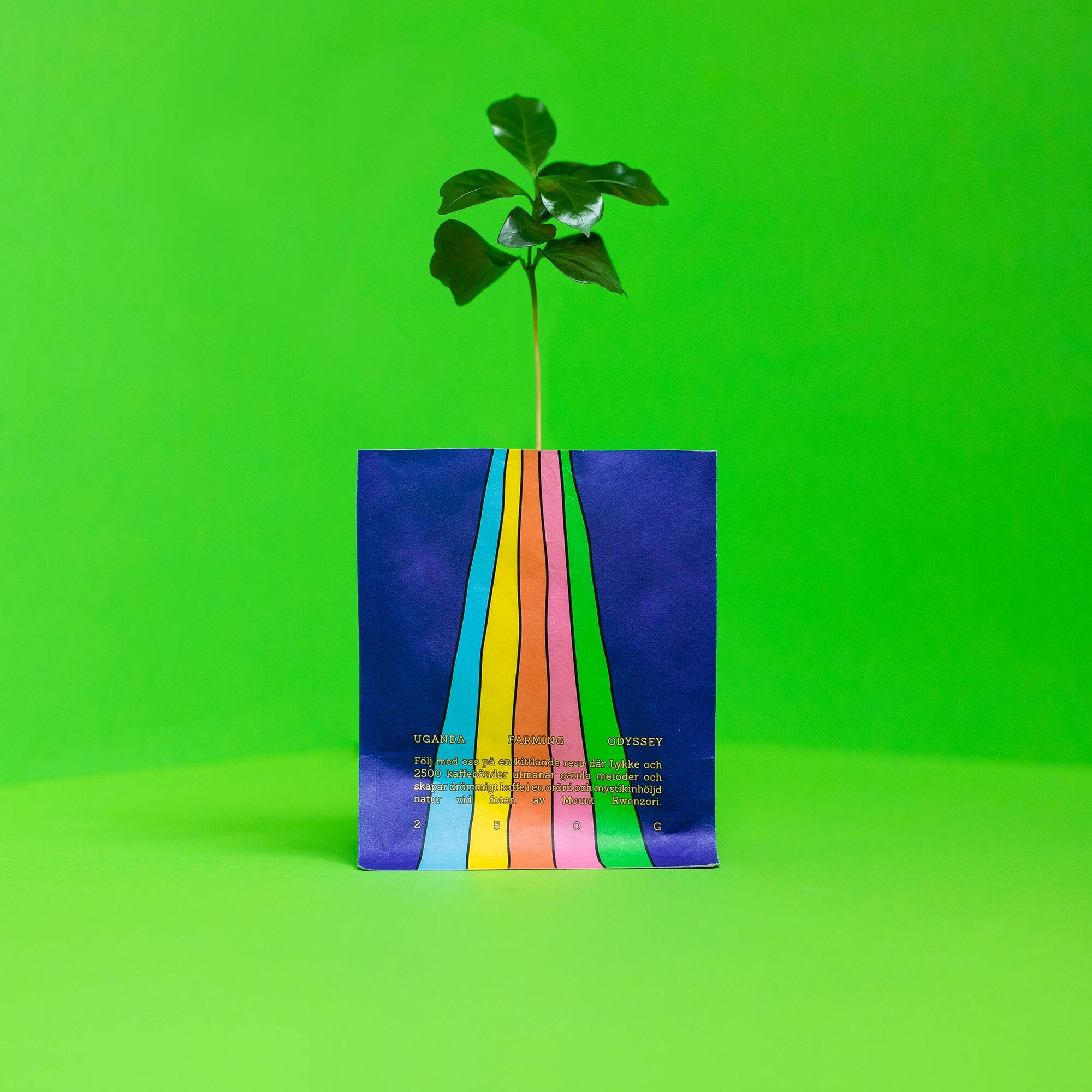 UFO 250G coffee
UGANDA FARMING ODYSSEY
Join us on a titillating journey where Lykke and 2,500 coffee farmers challenge old methods and create dreamy coffee in the pristine and mystical nature at the foot of Mount Rwenzori, Uganda. UFO is our new single-origin 250g coffee bag with notes of unrefined cane sugar, dried currants and cranberries.
Region: Renzori mountains, Uganda
Altitude: 1600-2200 masl
Variety: SL28 and SL34
Process: Honey
Flavor Profile: Unrefined cane sugar, dried currants and cranberry
Flavor Intensity: 3
Head Roaster Message:
"It's finally here! The first harvest from Lunar Coffee, our joint venture with Long Miles Coffee project and the biggest thing to happen since Kaldi's goats decided to much on some Yemeni coffee berries. This is the start of a long journey together with local farmers and agronomers. We hope you're just as excited as us to see how the coffee quality improves from year to year as farmers become empowered."

/Ben
Roast Process:
African coffees are so unlike anything else that we roast here at Lykke. The high altitude and bountiful soil produce high density beans packed full of organic acids and flavour compounds just waiting to be unlocked! Since this is our first African coffee in the 4 years since pen was first put to paper, a lot of planning and trail and error went into roasting these beans to perfection.
The Uganda project
Since we began our Lykke project, our path has been lined with some challenges, to say the least. A global pandemic, shipping delays, lockdowns, war – our timing's been perfect...! But now, we have reached a massive milestone by finally launching our first Lykke Coffee from Uganda. This doesn't just mean adding another origin to our repertoire– this means proof of concept and represents everything that Lykke stands for. We have built a processing station, hired hundreds of people, we started co-working with over 2000 coffee producers, worked with charity organisations and female co-operatives, and supported, empowered, educated, harvested and processed – all in the name of sustainability, happiness and care.