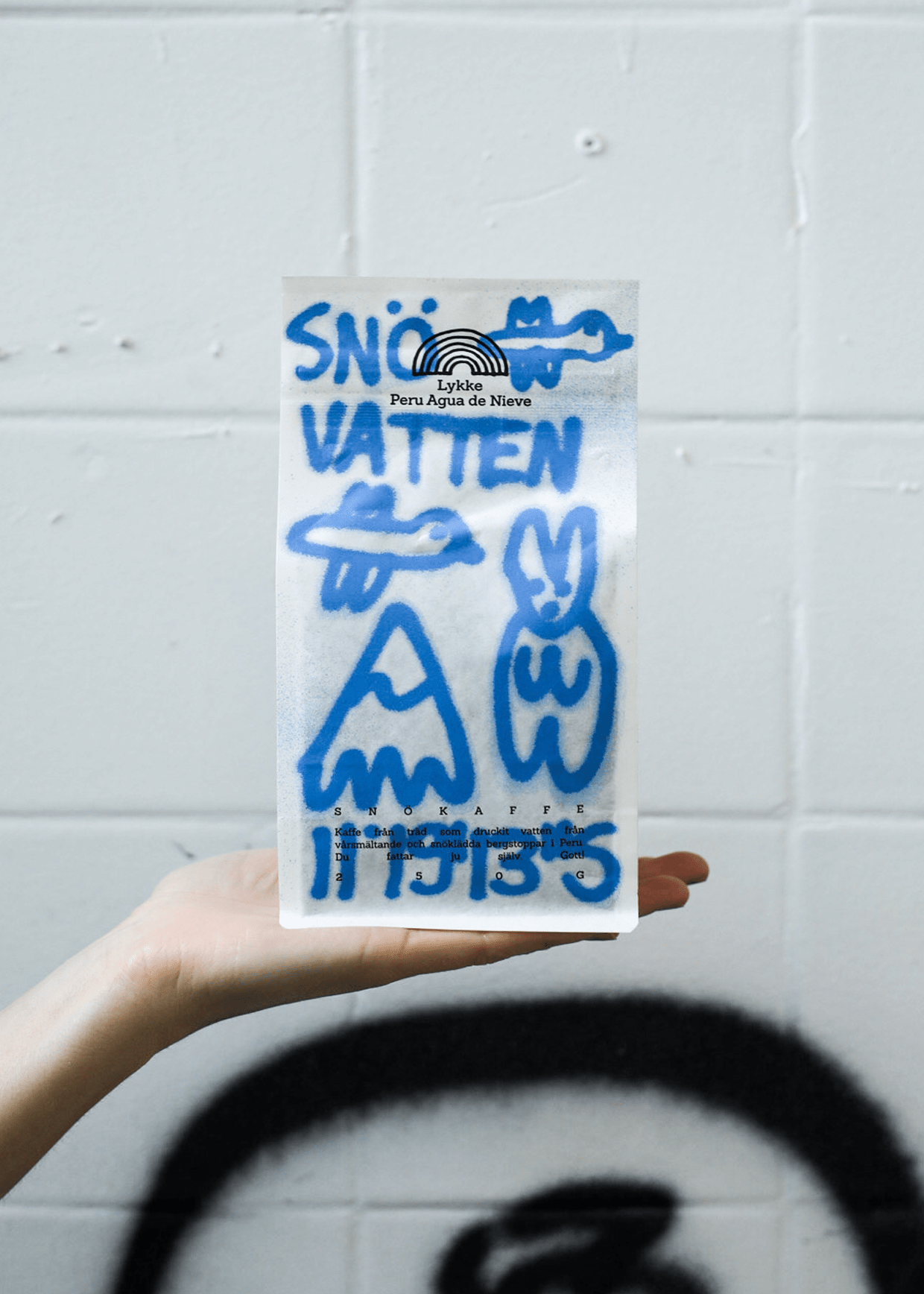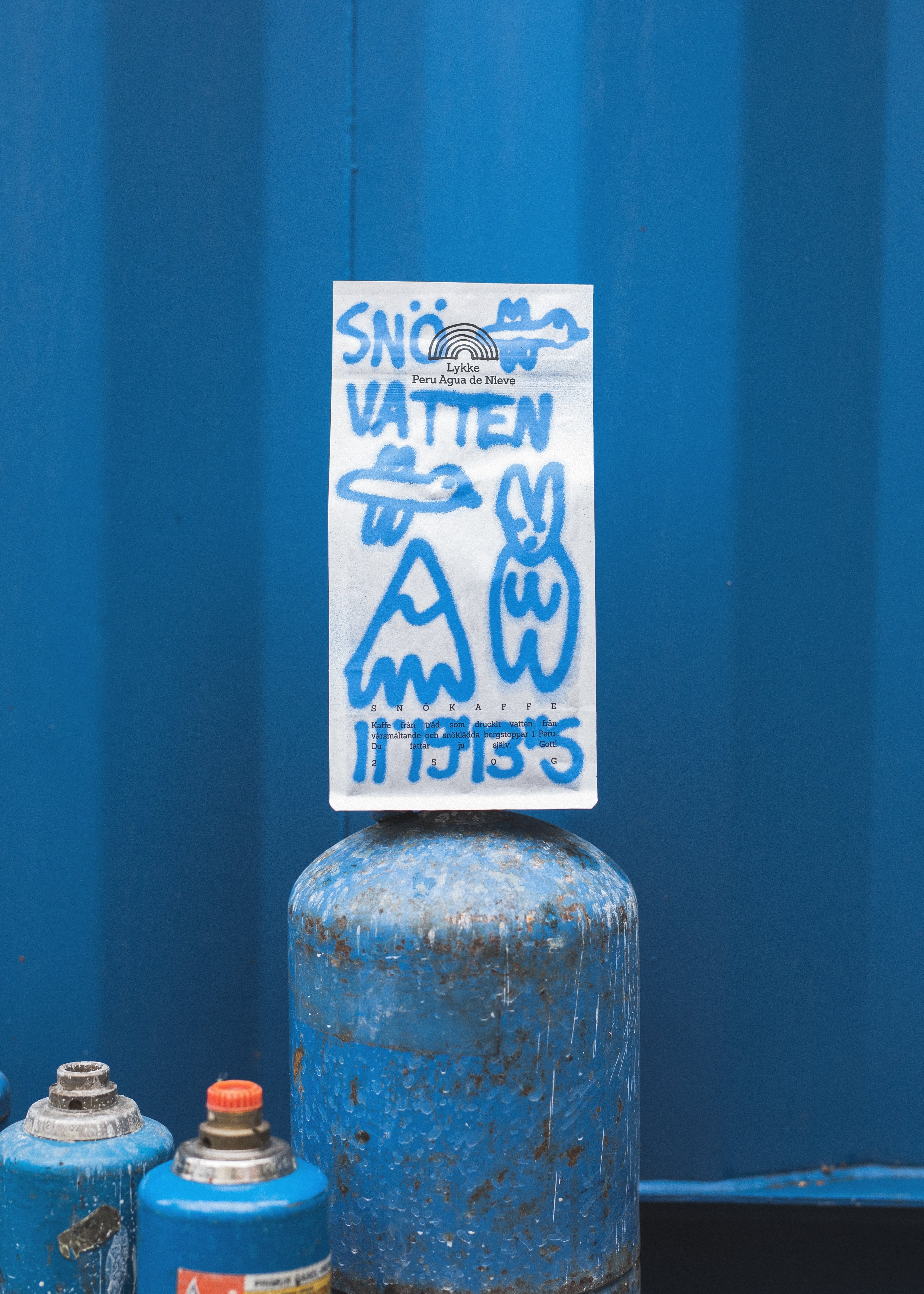 SNÖVATTEN 250g coffee
Snövatten (snow water) is mouth-watering coffee from the slopes of the Andes. We find it right where the mountain climate ends and the Amazon rainforest begins, with its tropical humid air. The crystal clear meltwater from snow-covered peaks gives the place its name – and the coffee its flavor. This high altitude location is tended to every day of the year, producing coffee from our own farms, but also our neighbors, helping them develop their coffee cherries into amazing Peruvian coffee.
The name Snow Water conjures images of freshness, light, and balance. All qualities that can be expected in this cup and all very likable. This is the perfect coffee for the connoisseur that likes high altitudes and storytelling. For when you're at the party when you want to impress your buddy, a story about the name Agua De Nieve could come in very handy. 
Origin: Agua de Nieve, Monombamba, Peru
Altitude: 1800-2000 m
Varieties: Typica, Bourbon & Caturra
Process: Washed
Flavor profile: Sweet citrus and pomegranate with a mouthfeel reminiscent of granny's vanilla custard.
Flavor Intensity: 2/5