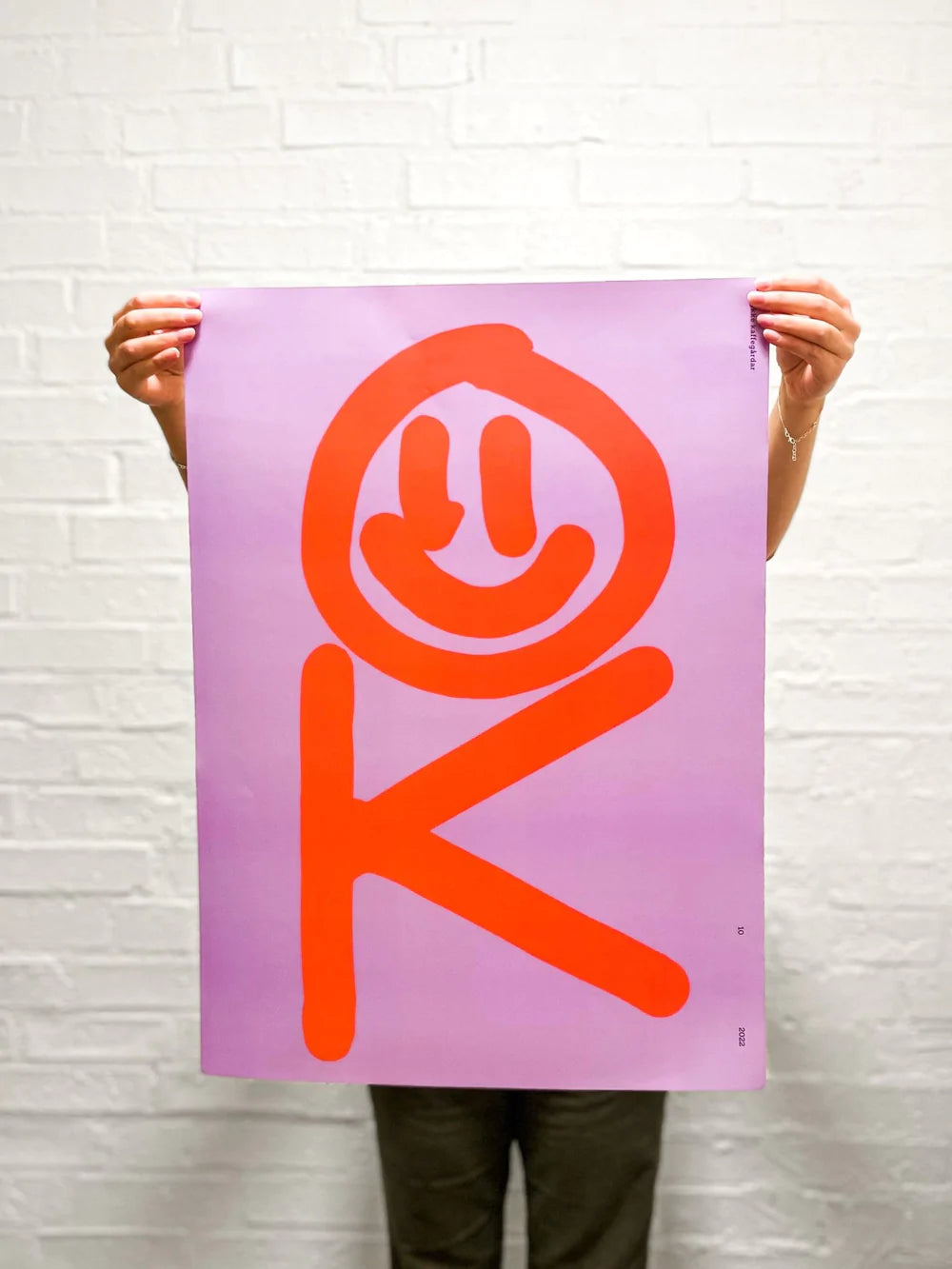 OK Ciao print
A pop of color is never the wrong thing to decorate with, and especially not a friendly smiley–OK–stick–figure. You'll always have someone smiling at you, saying everything is gonna be just fine. Plus, red and purple. I mean, cmon. It's sexy as hell. 
50 × 70 digital print on heavy semi-shiny paper.
We will send you the print rolled into a tube, so it looks great on your with no creases.
(But if you are a person with punk rock attitude and don't mind you print being folded, you should definetely check out our Print + Coffee bundles here. Great value and great coffee included!)