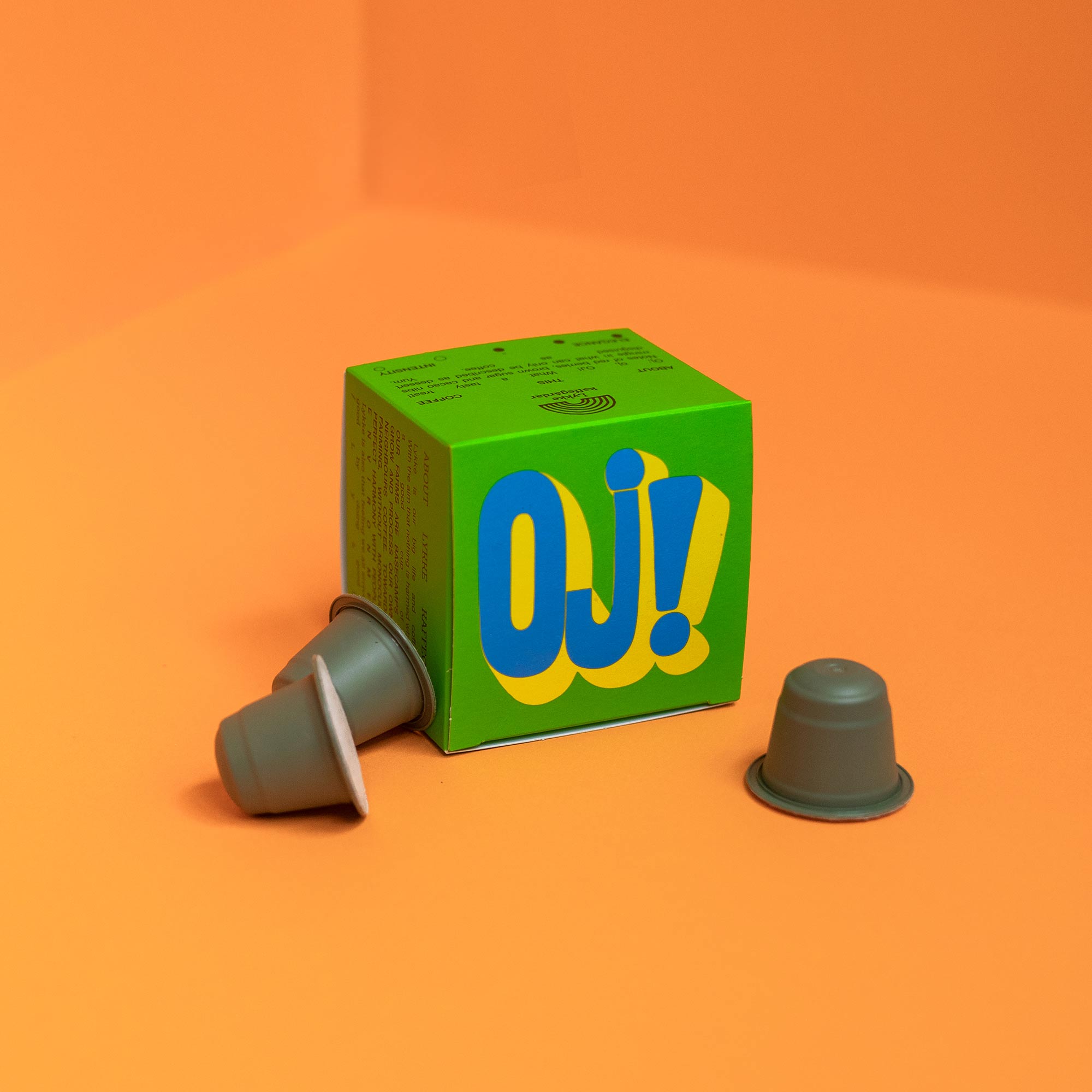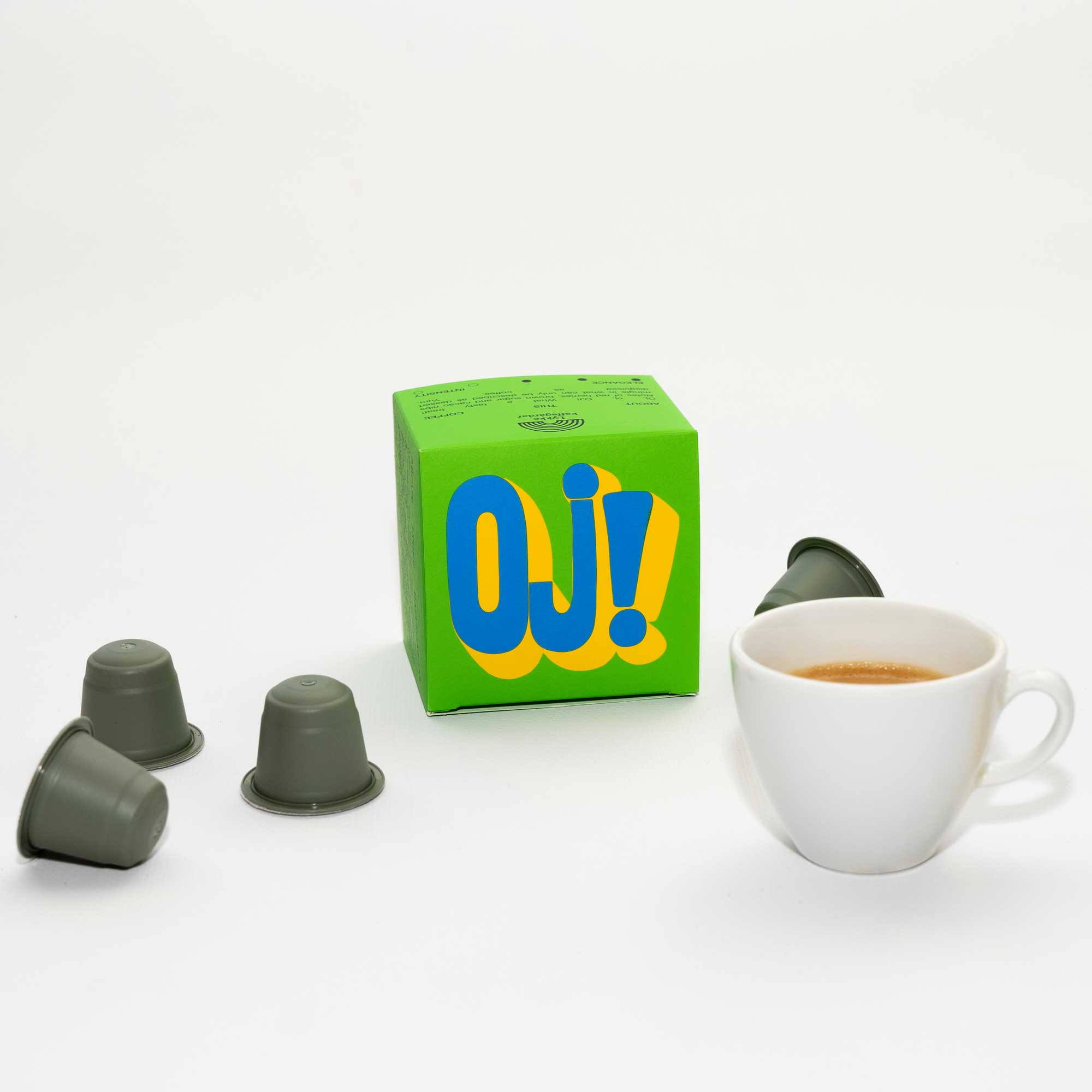 OJ! CAPSULES
Oj, oj, OJ! What a tasty treat! Notes of red berries, brown sugar and cacao nibs mingle in what can only be described as dessert disguised as coffee. Yum.
Choose a pack of 10 or 100!  🌈 
Compatible with most Nespresso® machines.
SUSTAINABLE CAPSULES

It is in the coffee farm that the greatest environmental impact occurs. Because of that, it's actually better for the environment with capsules, since it requires less raw material per cup and also reduces coffee waste. Lykke's capsules are of course compostable and break down faster than paper towels. And! Made with only renewable energy.
About OJ!
OJ! Is a way to say wow! in Swedish and it is also the reaction most people have to this coffee. If you talk to a coffee nerd, they may wax poetic about notes of chocolate, sweet, and incredibly well-rounded. OJ! Is the perfect brew for any given occasion. In the morning, the three-o-clock-fika or in the espresso grinder. We could talk about the coffee all day, but let's also talk about the coffee farm cooperative from which it comes. The co-op lies on the border of Caparaó National park, a place with wonderfully pristine nature that creates a unique micro-climate for our coffee plants to grow. And finally, one of the biggest reasons to celebrate this coffee is our wonderful friends on the coffee farms. People whose passion and energy can also be tasted in the cup. It's with this approach we process every unique harvest. It may sound complicated, and it is complicated. But all worth it, because it tastes so, so good. 
Origin: Espírito Santo, Brazil
Altitude: 900 till 1500 m
Varieties: Red and yellow Catuai
Process: Pulped Natural
Flavor profile: Round and sweet; dominated by cacao, panela & almond
Flavor intensity: 3/5