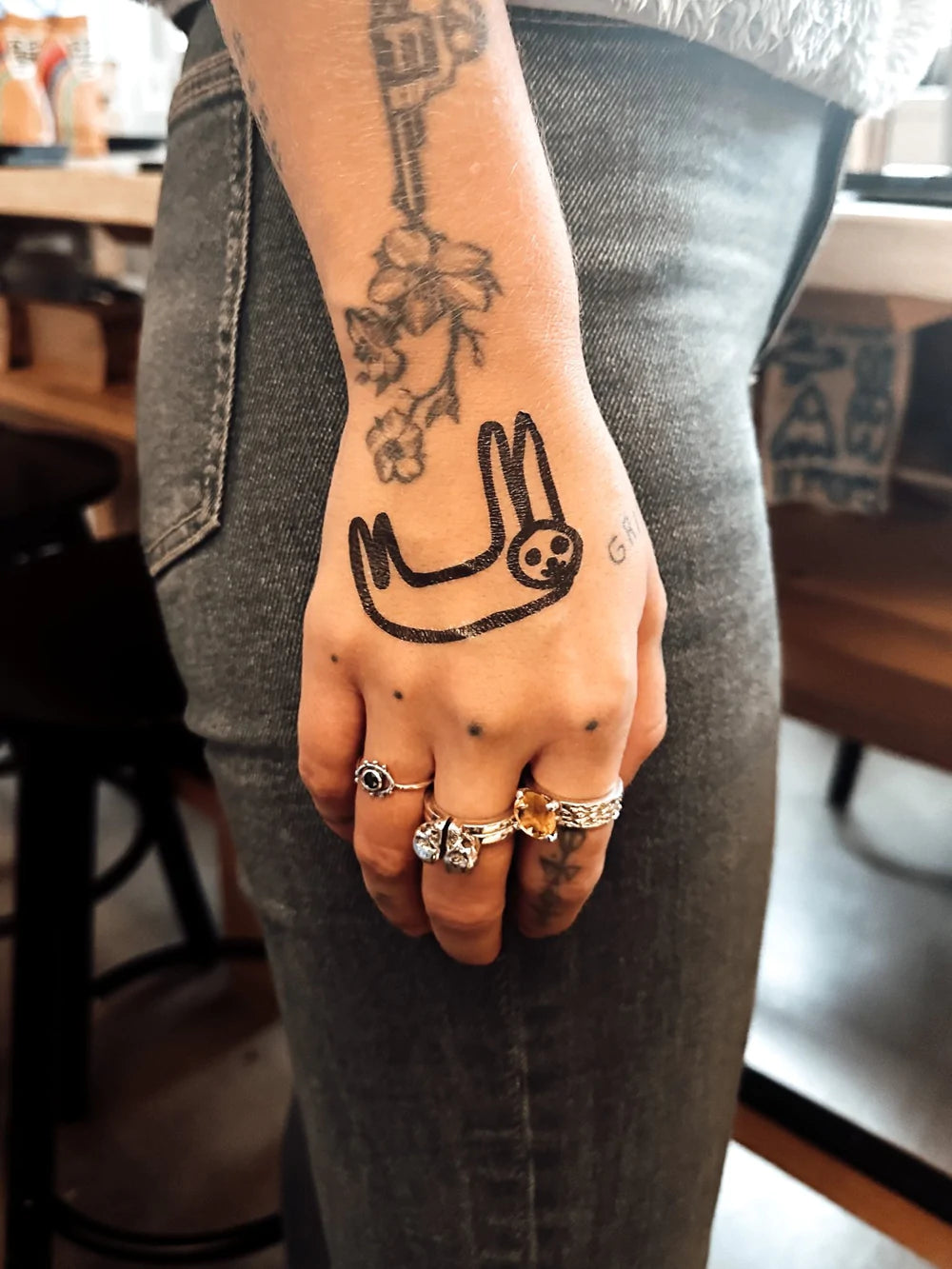 LYKKE TATTOO KIT
The only thing better than to wear Lykke clothes is to wear Lykke on your actual skin, amirite? 

A full A5 with 20+ temporary tattoos that makes literally everyone happy.
Except perhaps for Benjamin's wife who doesn't know his hardcore face ink is only some short-lived adornment...