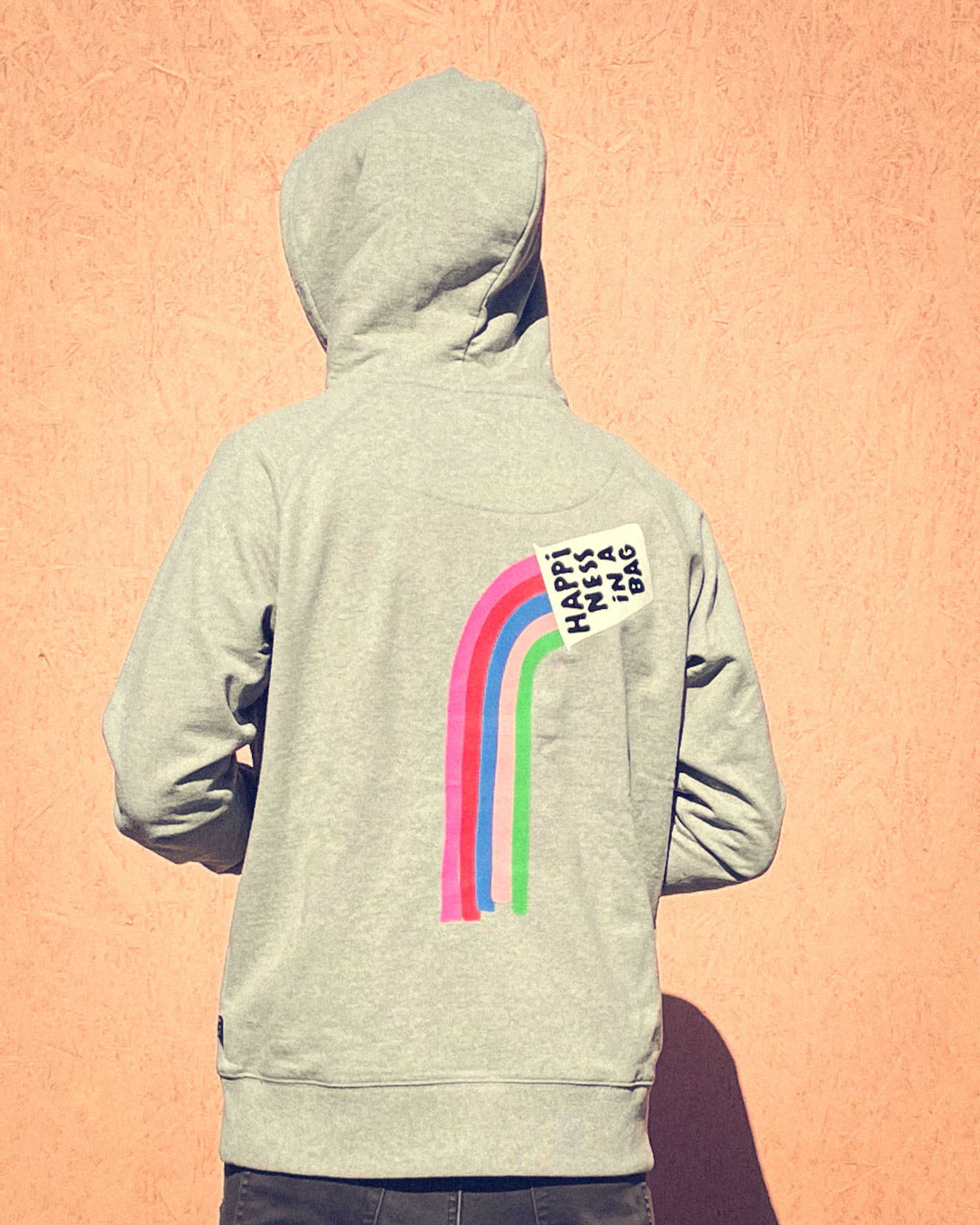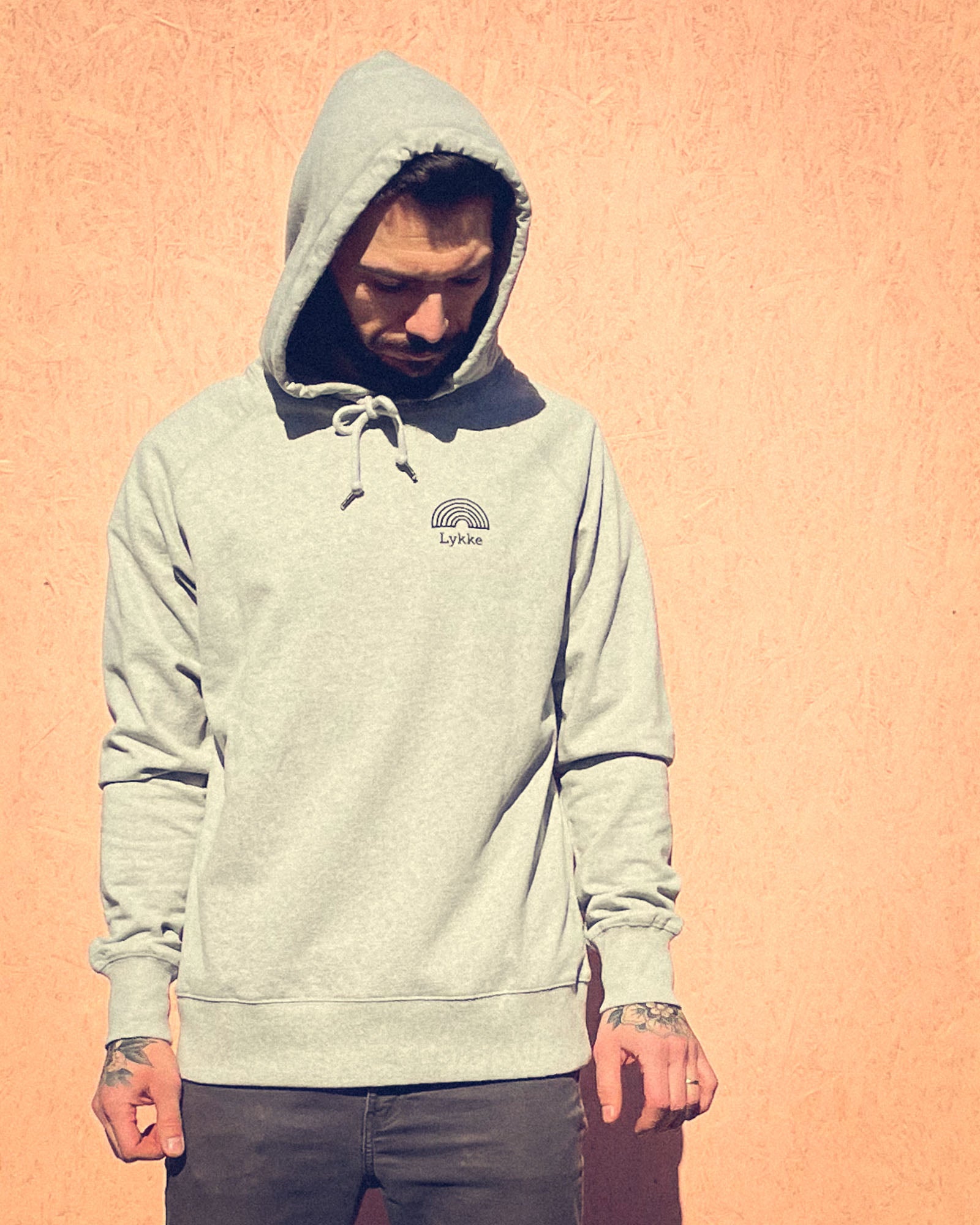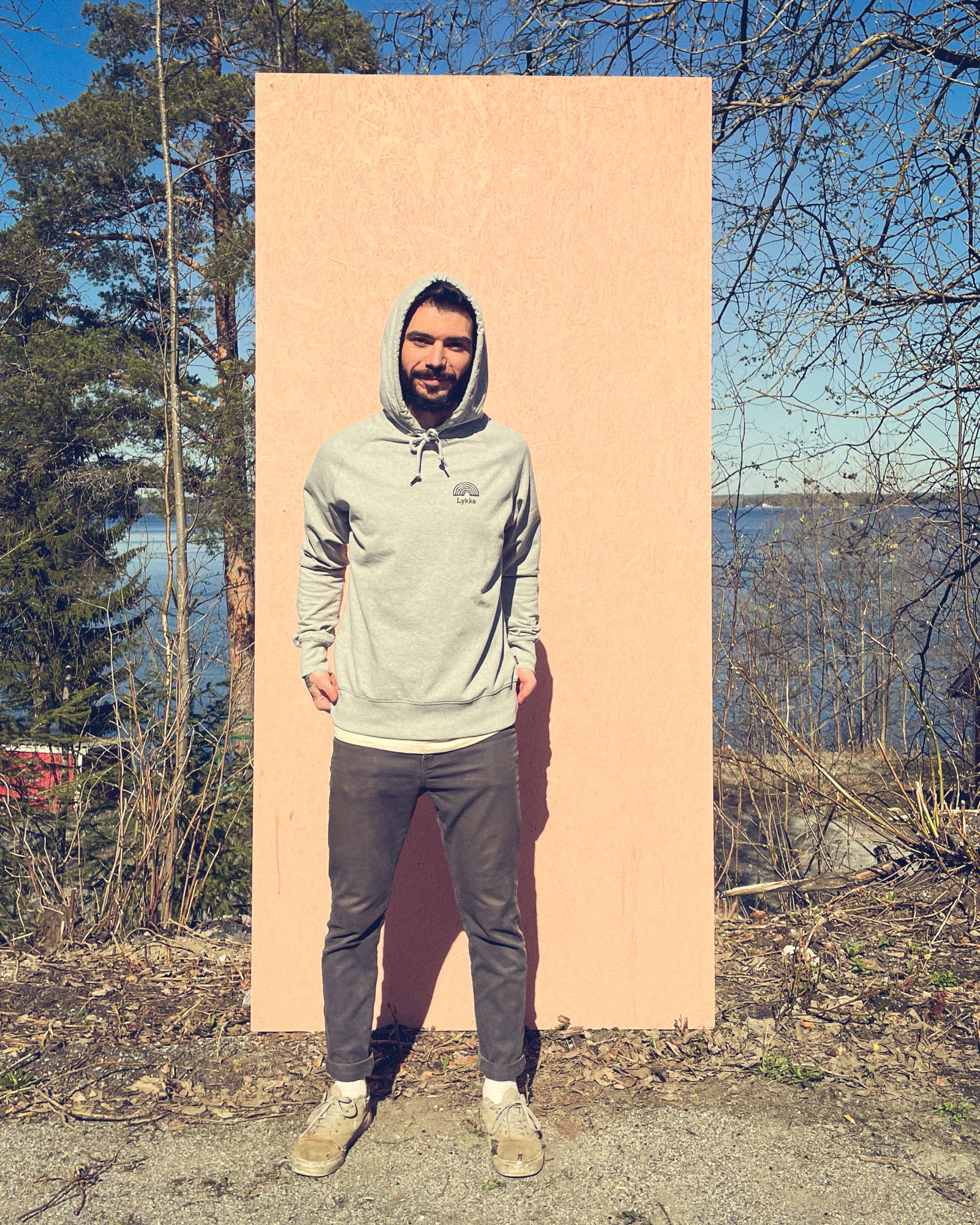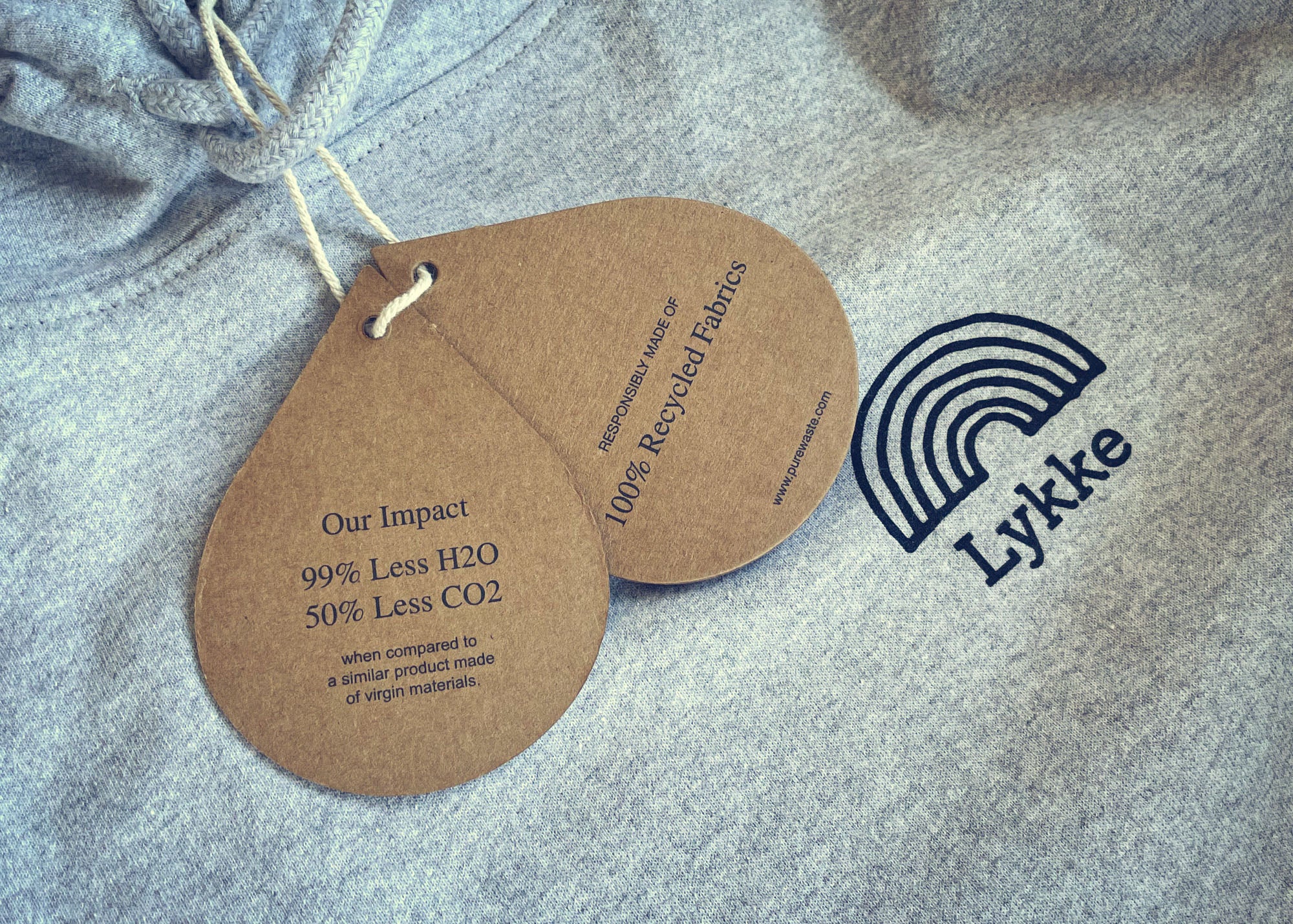 HAPPINESS HOODIE
Unleash Your Inner Happiness Guru with the Lykke Happiness Hoodie!
Hey, you coffee enthusiasts and joy aficionados! Lykke is here to shake up your world, one cup of joe and a funky hoodie at a time! Brace yourselves for the extraordinary Happiness Hoodie—a piece of clothing that's about to take your happy vibes to the next level!
Picture this: a snuggly gray hoodie that feels like a warm hug from your coffee-loving spirit animal. But hold on to your mugs, folks, because it's not just any old hoodie—it's a happiness revolution in textile form! How, you ask? Well, we've sprinkled it with a magical rainbow-colored HAPPINESS print that's guaranteed to turn heads, spark conversations, and ignite spontaneous dance parties wherever you go!
And that's not all! This grey hoodie is a green superhero! Crafted responsibly by Pure Waste from 100% recycled fabrics, it's saving the planet with mind-boggling stats: 99% less H2O and 50% less CO2! Boom! The Earth just did a happy cartwheel, and so should you!
So, get ready to rock your happy dance with the Lykke Happiness Hoodie. it's a happiness amplifier, a party starter, and a ticket to a life brimming with laughter and good vibes! Go ahead, grab your slice of happiness today and join the coolest gang in town—Lykke gang!
Choose Lykke. Choose Happiness. It's a no-brainer, really!