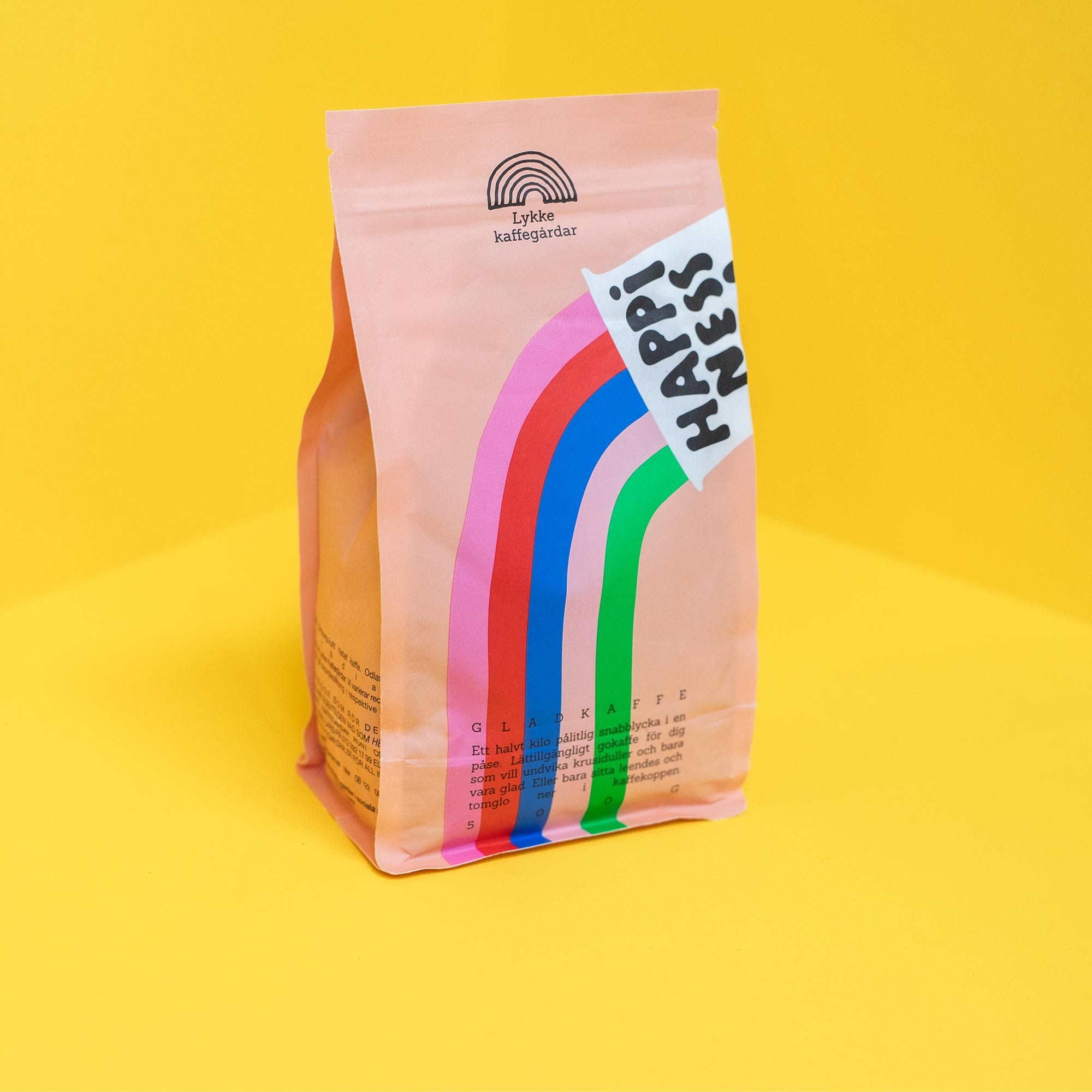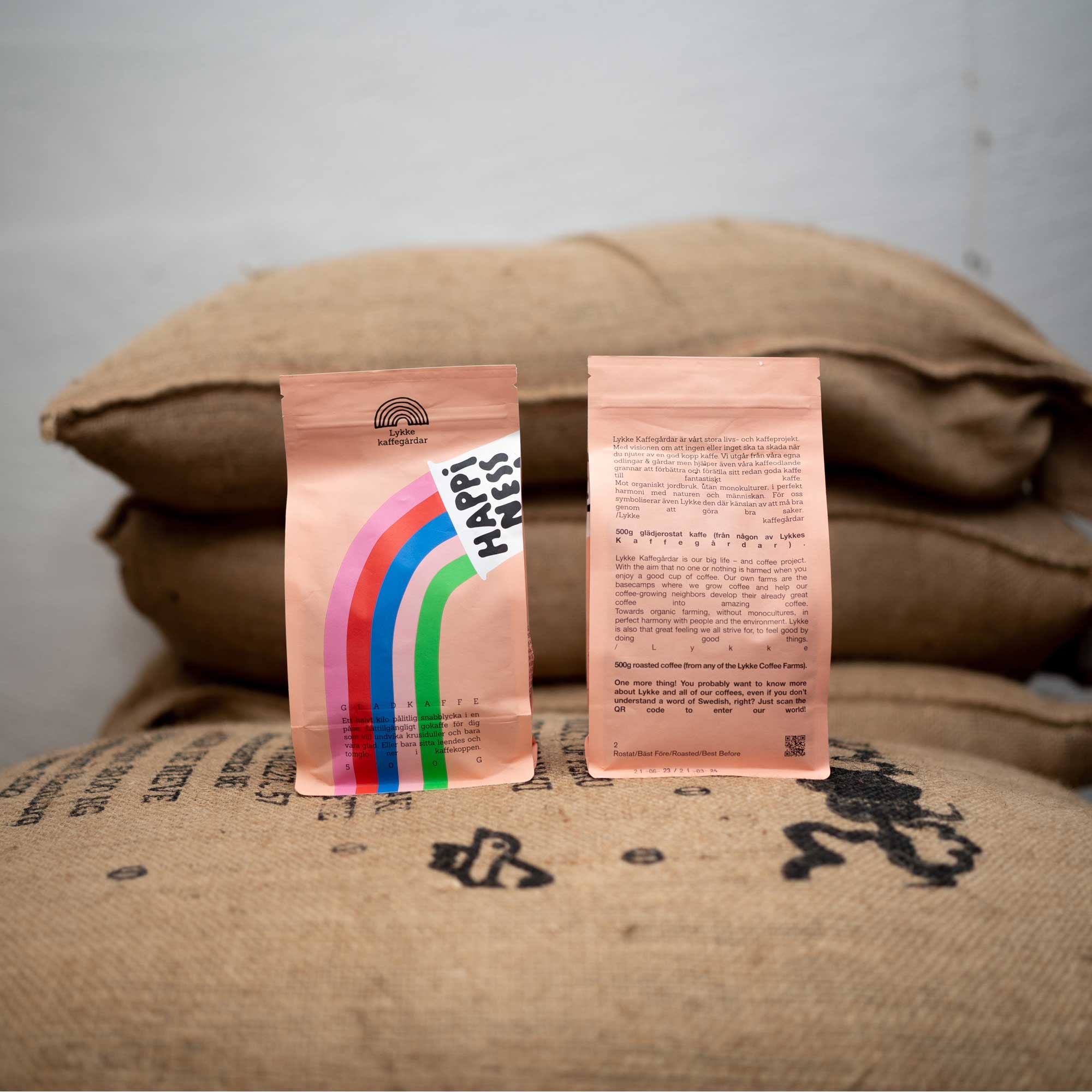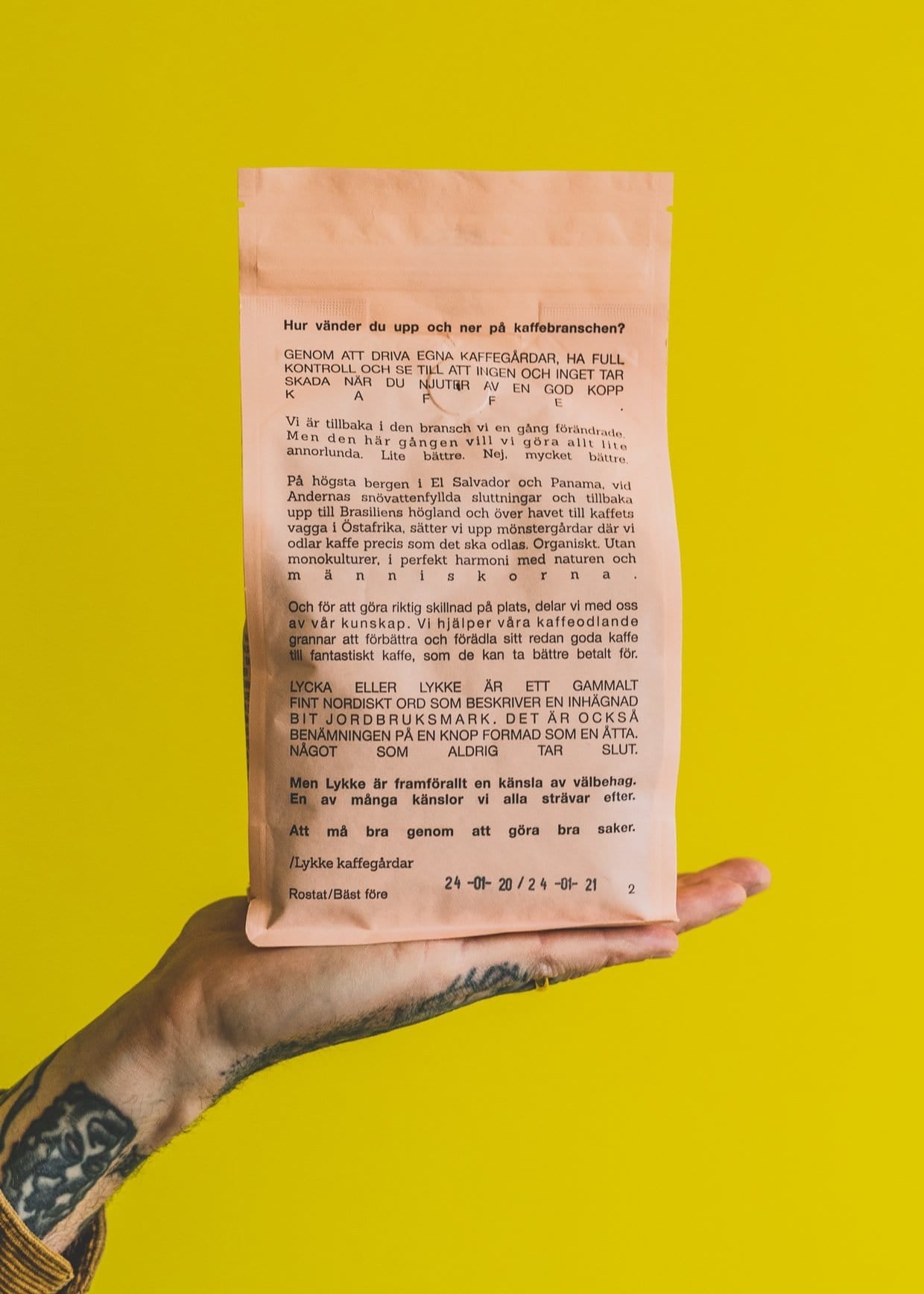 HAPPINESS 500g coffee
500g of happiness in a bag. Please choose ground or wholebean in the drop down!
An easy-going coffee blend for the person that wants a hassle-free experience of just being happy. Or just prefers to stare absentmindedly into the cup, whatever.
Flavor Intensity: 4/5
We roast this coffee to work perfectly for a filter brew, whilst at the same time letting the coffees inside the blend shine with their full potential. The flavor profile is sweet and full-bodied thanks to the Brasilian coffee which is balanced with a freshness and fruitiness from the Peruvian beans. A dependable and easy to love cup, guaranteed to bring joy.
At the moment, Happiness contains coffee from Espirito Santo in Brazil and Agua de Nieves in Peru.
Brazil
Region: Bateia, Castelo -  Espirito Santo
Altitude: 800-1200 m
Process: So-called 'pulped natural'. Right after harvest, the cherries are peeled and separated from their pulp. After which they are dried with the soft highland breeze under the Brazilian sun.
Peru
Region: Agua de Nieves, Monobamba - Peru
Altitude: 1600-2100 m
Process: The coffee cherries are peeled of pulp and left to rest in their sugar mucilage for 24-36 h. During the rest, the sugar is dissolved during a fermentation process. Kind of like in a regular sourdough fermentation. After that, the berries are washed in fresh spring water before they are dried slowly.