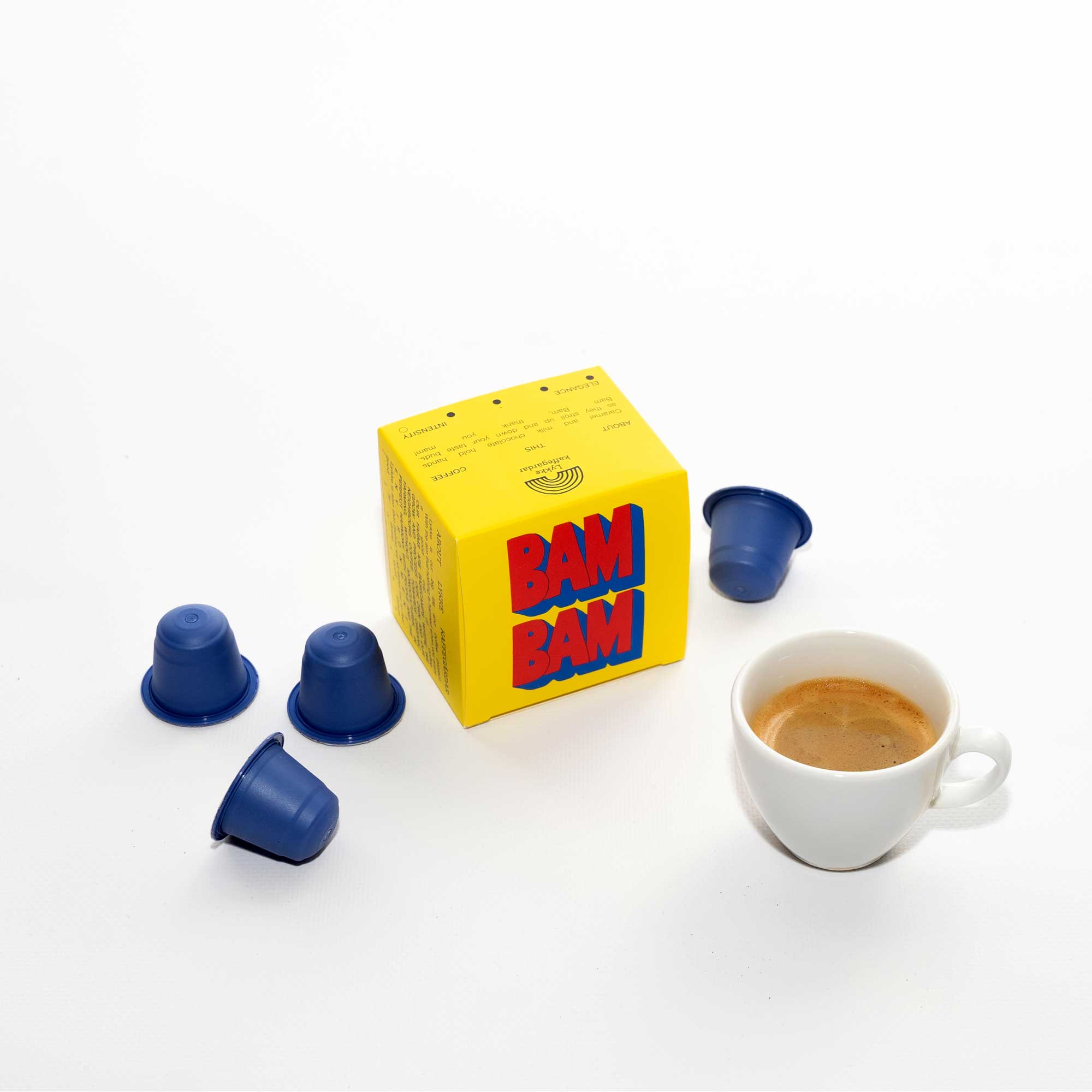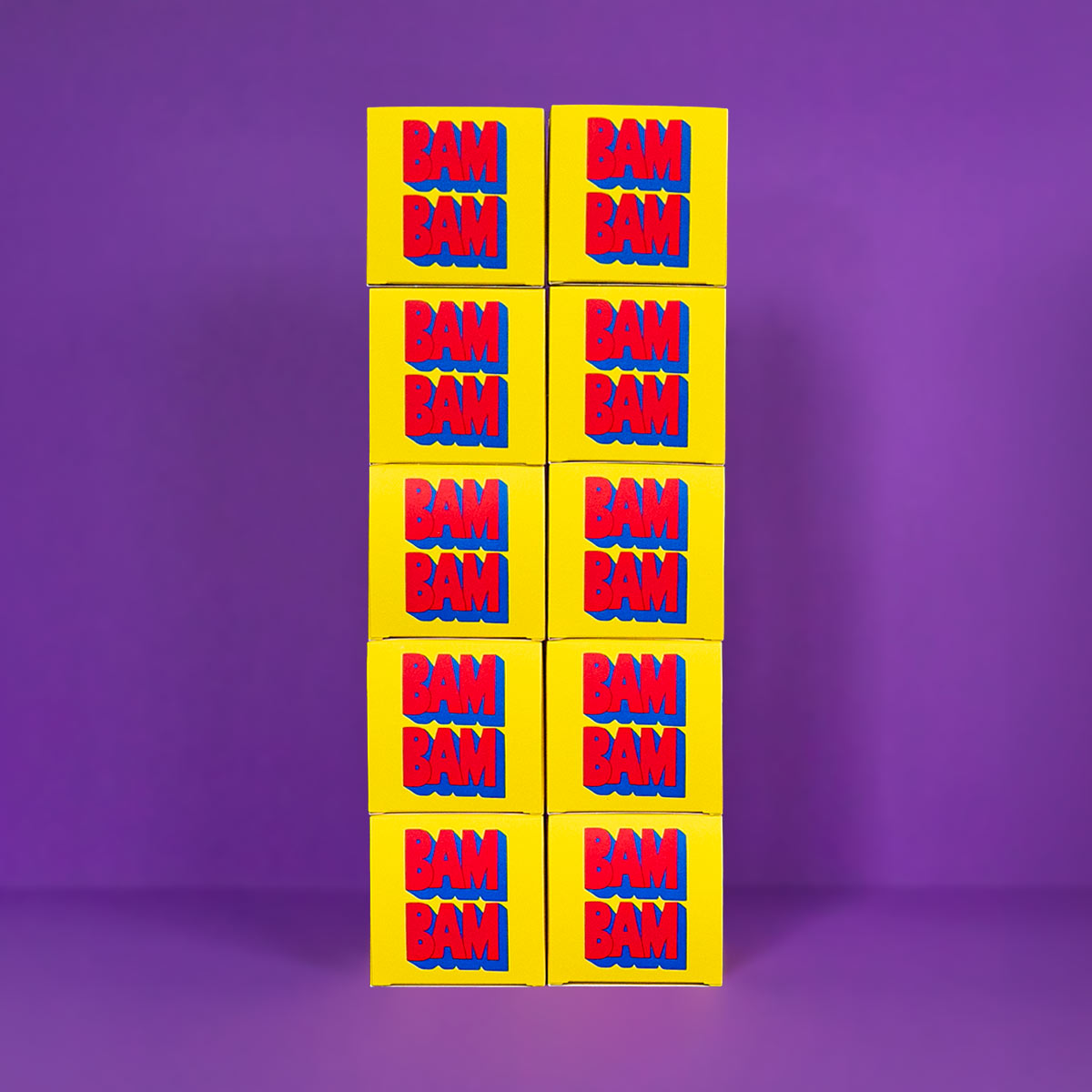 BAM BAM CAPSULES
Caramel and milk chocolate hold hands as they stroll up and down your taste buds. Bam Bam, thank you mam!
Choose a pack of 10 or 100!  🌈 
Compatible with most Nespresso® machines.
SUSTAINABLE CAPSULES

It is in the coffee farm that the greatest environmental impact occurs. Because of that, it's actually better for the environment with capsules, since it requires less raw material per cup and also reduces coffee waste. Lykke's capsules are of course compostable and break down faster than paper towels. And! Made with only renewable energy. 
BAM BAM is an espresso for everyone. With a smooth yet vibrant taste profile with notes of French nougat, milk chocolate, caramel, and sweet red berries. A real nice espresso.
We change the beans with the seasons. At the moment, Bam Bam contains coffee from Espirito Santoin Brazil and Agua de Nieves in Peru.
We have roasted Bam Bam to enhance your espresso brewing which makes the coffee more soluble in water. In that way, we can easily get to a place of a flavourful and balanced espresso.
Brazil
Region: Bateia, Castelo -  Espirito Santo
Altitude: 800-1200 m
Process: Pulped natural

Peru
Region: Agua de Nieves, Monobamba - Peru
Altitude: 1600-2100 m
Process: Pulped natural
BAM BAM!