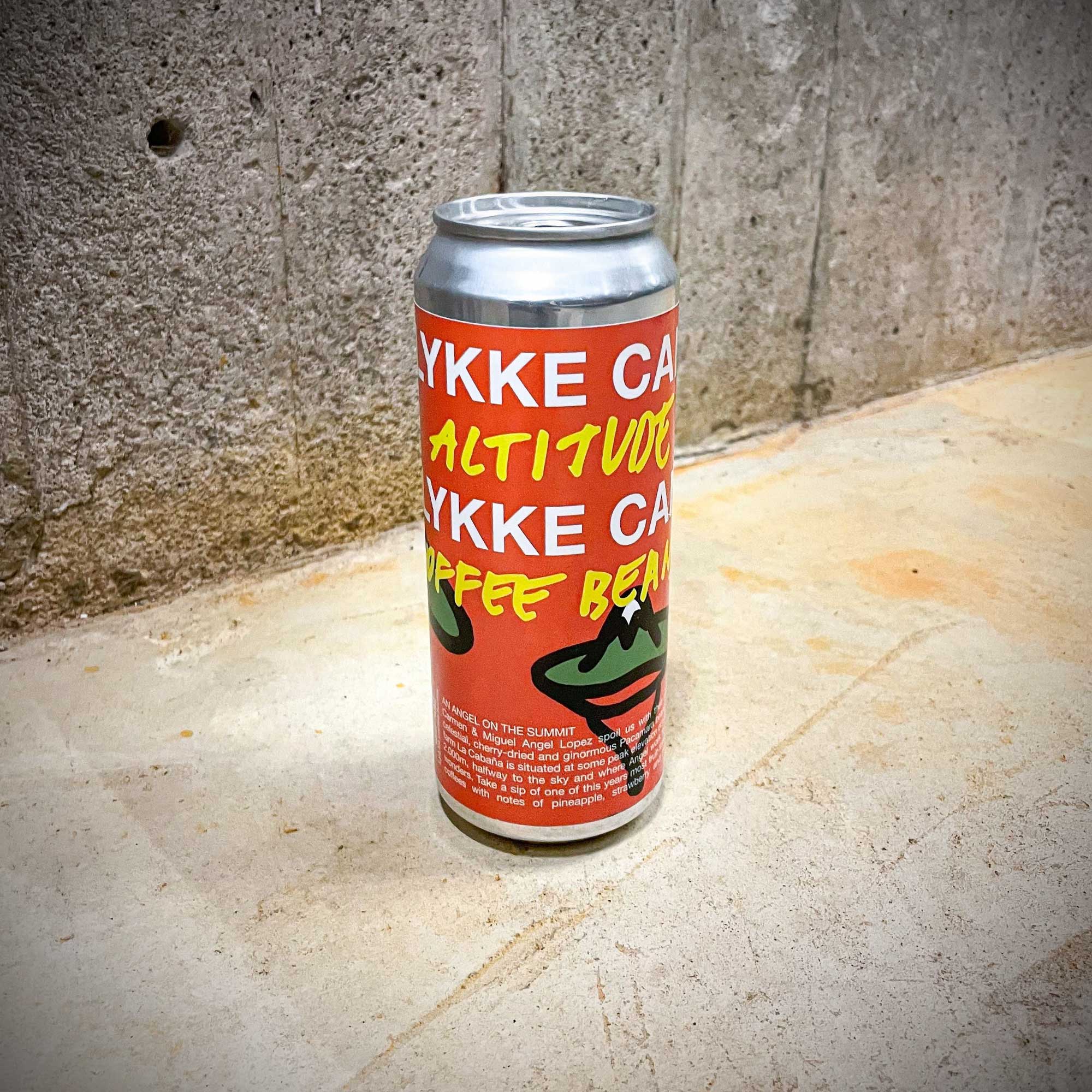 LYKKE CAN - Altitude
200g coffee beans.
Carmen & Miguel Angel Lopez continues to spoil us with their virtually celestial, cherry-dried and ginormous Pacamara beans. Their farm La Cabaña is beautifully situated at an elevation of just over 2,000m – halfway to the sky, where angels fly and quite possibly watered this coffee with their tears. Take a sip of one of this year's most fruit-forwarded coffees and you can expect notes of pineapple, strawberry and mango...


Origin: Chalatenango, El Salvador
Producer: Carmen & Miguel Angel Lopéz
Altitude: 2000 Masl
Variety: Pacamara
Process: Natural
Flavour profile: Pineapple, Strawberry and Mango
What's inside: Perfectly roasted wholebean coffee
SISÄLTÖ / INGREDIENT: KAHVI/COFFEE/KAFFE/KAFFEE/CAFÉ



Head roaster message:

"Altitude is Everything great about Pacamara and El Salvador for me. Vibrant, fruity and intense with great balance and an insatiable fruitiness. Tropical pineapple, strawberry and mango in a cup, what more can you ask for?"


Roast process:

Pacamara can be difficult to roast if you're new to it, especially when processed according to the natural method. The beans need enough heat early on to ensure proper inner bean development but also require a soft touch towards the first crack so as not to run away and become unnecessarily dark and bitter. Big beans and low density can cause a perfect storm for an uncontrolled roast profile so focus is a must.


This isn't coffee. This is Altitude.

It shouldn't surprise anyone that our coffee-growing neighbour Miguel's last name is Angel. He continues to spoil us with his virtually celestial, cherry-dried and ginormous Pacamara coffee beans. A sip of this fruity-sweet and juicy brew sparks memories of mountain views, pink skies and our 3 years of beautiful friendship.




Chalatenango | La Cabaña
Chalatenango is a unique place when it comes to coffee production. The area, nestled between Honduras to the North and Guatemala to the west, expresses a taste profile quite different to its neighbours and boasts breathtaking views from its rolling hills.

The reputation for high-quality coffee has a lot to do with the Pacamara variety. Discovered locally, the coffee variety is a naturally occurring hybrid between Pacas (itself a mutation of Bourbon) and Maragogipe which showcases exceptional flavour attributes when grown at high altitudes such as opulent tropical fruit aromas and juicy texture.


IF THIS IS YOUR FIRST LYKKE CAN - REMEMBER TO PURCHASE THE REUSABLE LYKKE CAN CAP FOR RECLOSING THE CAN!