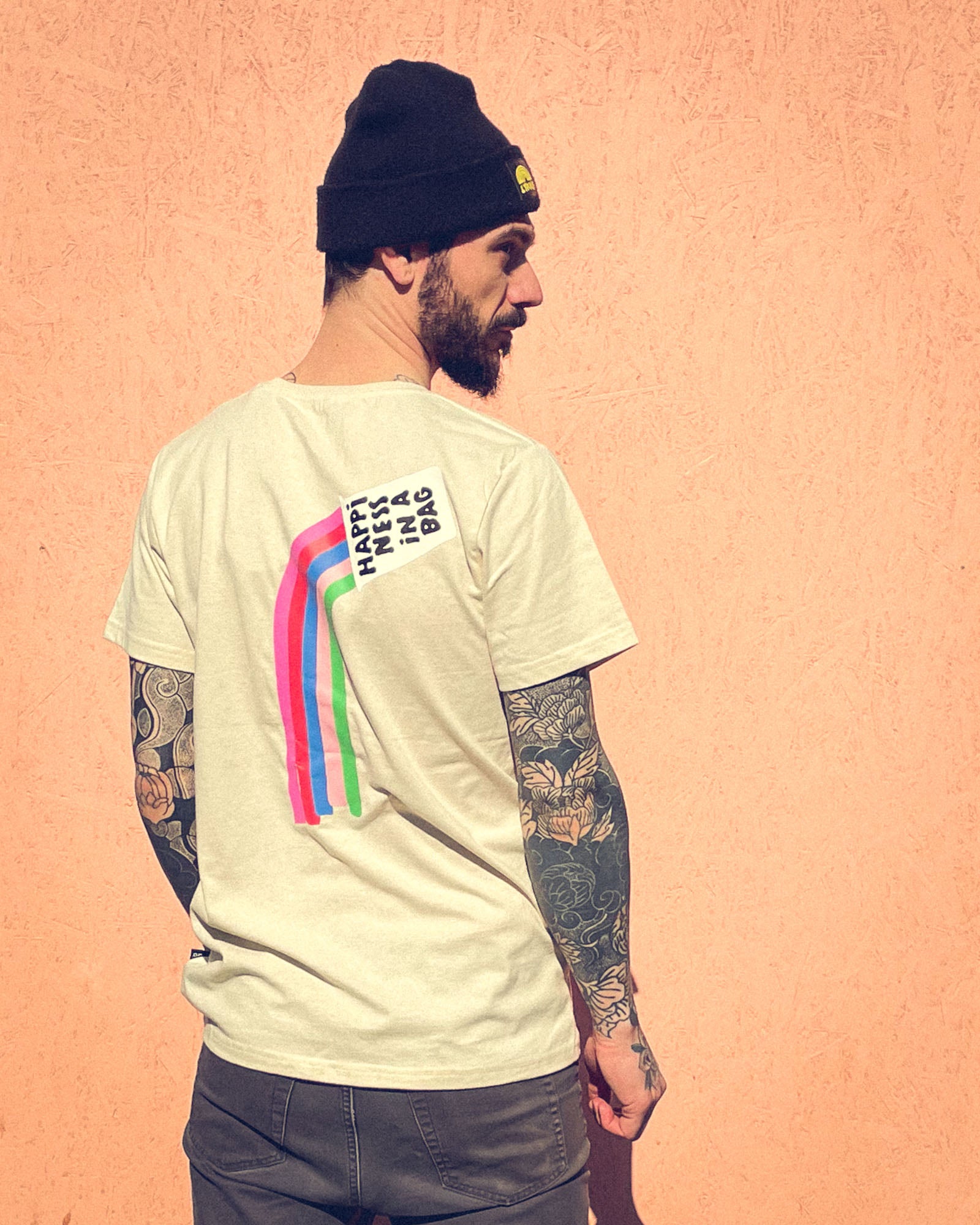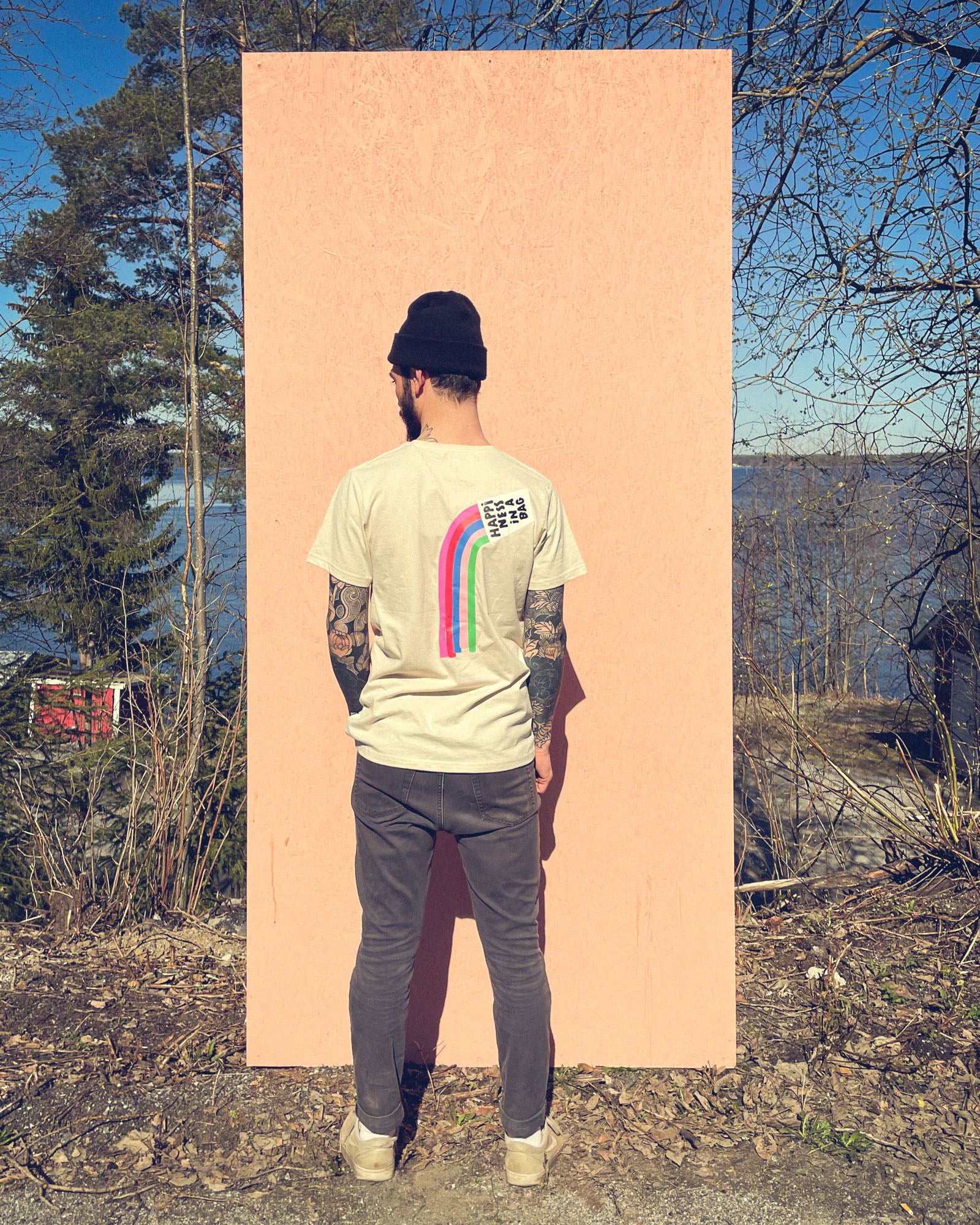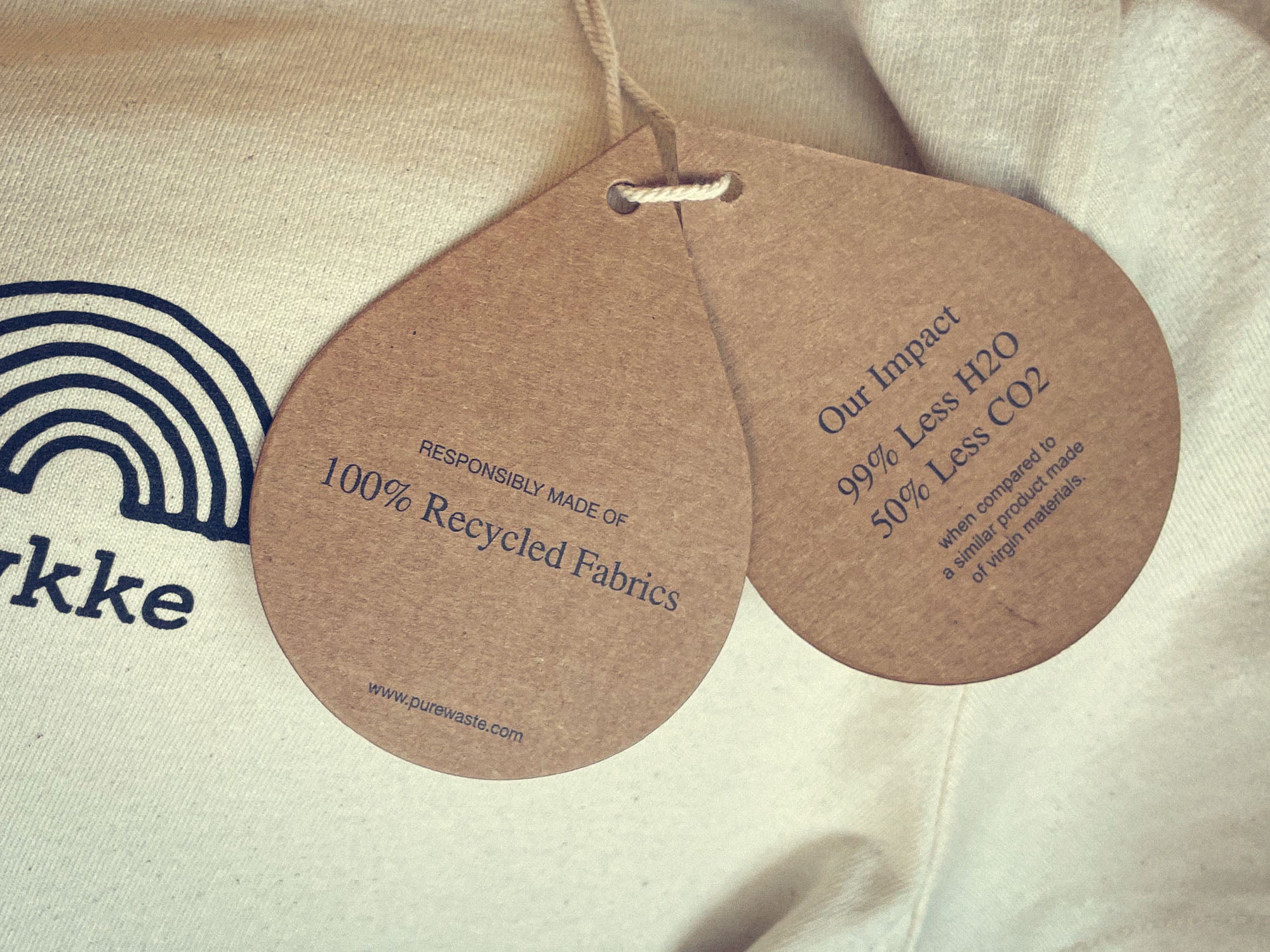 HAPPINESS T-SHIRT
Spread Joy with the Lykke Happiness T-Shirt!
Coffee lovers and happiness seekers, we've got something special for you! Introducing our cream white Happiness T-Shirt. Slip into softness and wear your joy with pride!
Imagine slipping into the softest, comfiest cream white t-shirt ever. But wait, there's more! This extraordinary tee features our iconic rainbow-colored HAPPINESS print, designed to ignite smiles and spark joy wherever you go. It's like a portable happiness generator, ready to brighten up even the dullest of days!
But hold on, because this t-shirt isn't just a fashion statement—it's a sustainability champion too! Crafted responsibly using premium quality materials, it's another creation from our friends at "Pure Waste." We're committed to preserving the planet, so this tee is made from 100% recycled fabrics, reducing waste and minimizing our ecological footprint. By choosing this t-shirt, you're not only embracing happiness, but you're also making a positive impact on the environment. How cool is that?
So, don't wait any longer—grab your Lykke Kahvitilat Happiness T-Shirt today and wear your happiness with pride. Let's cultivate joy together, one coffee, one smile, and one t-shirt at a time!
Choose Lykke. Happiest fashion statement you can make!