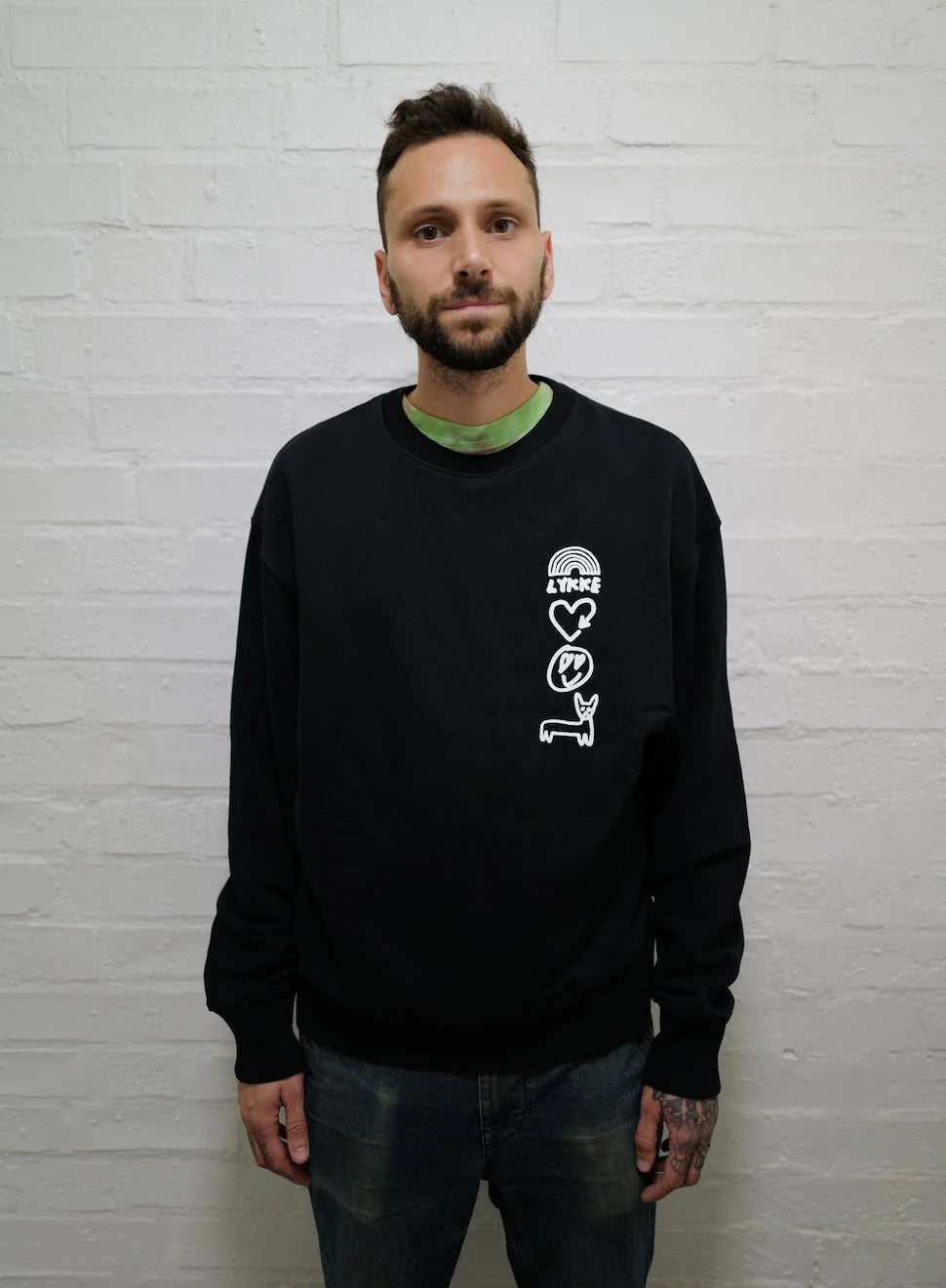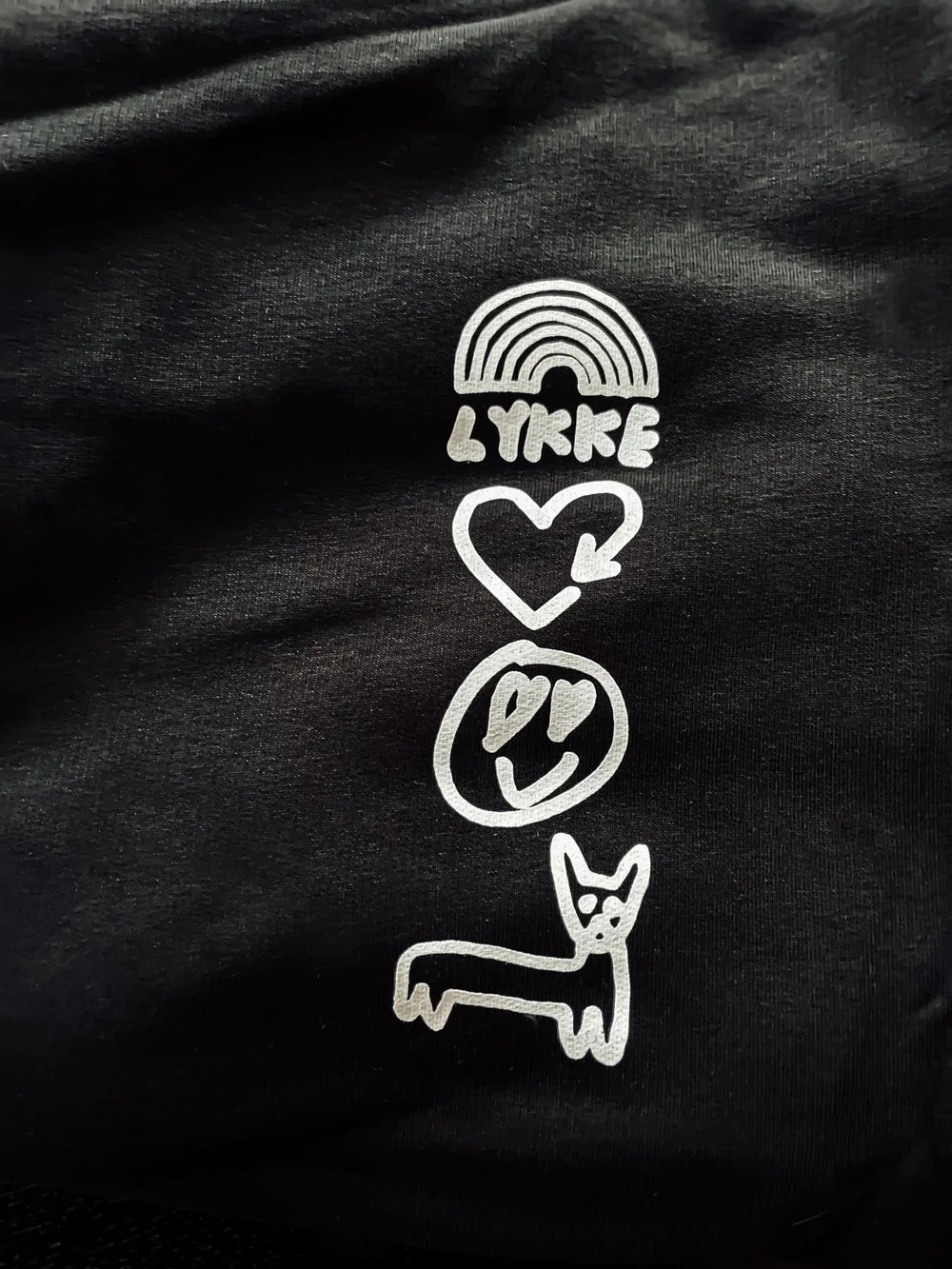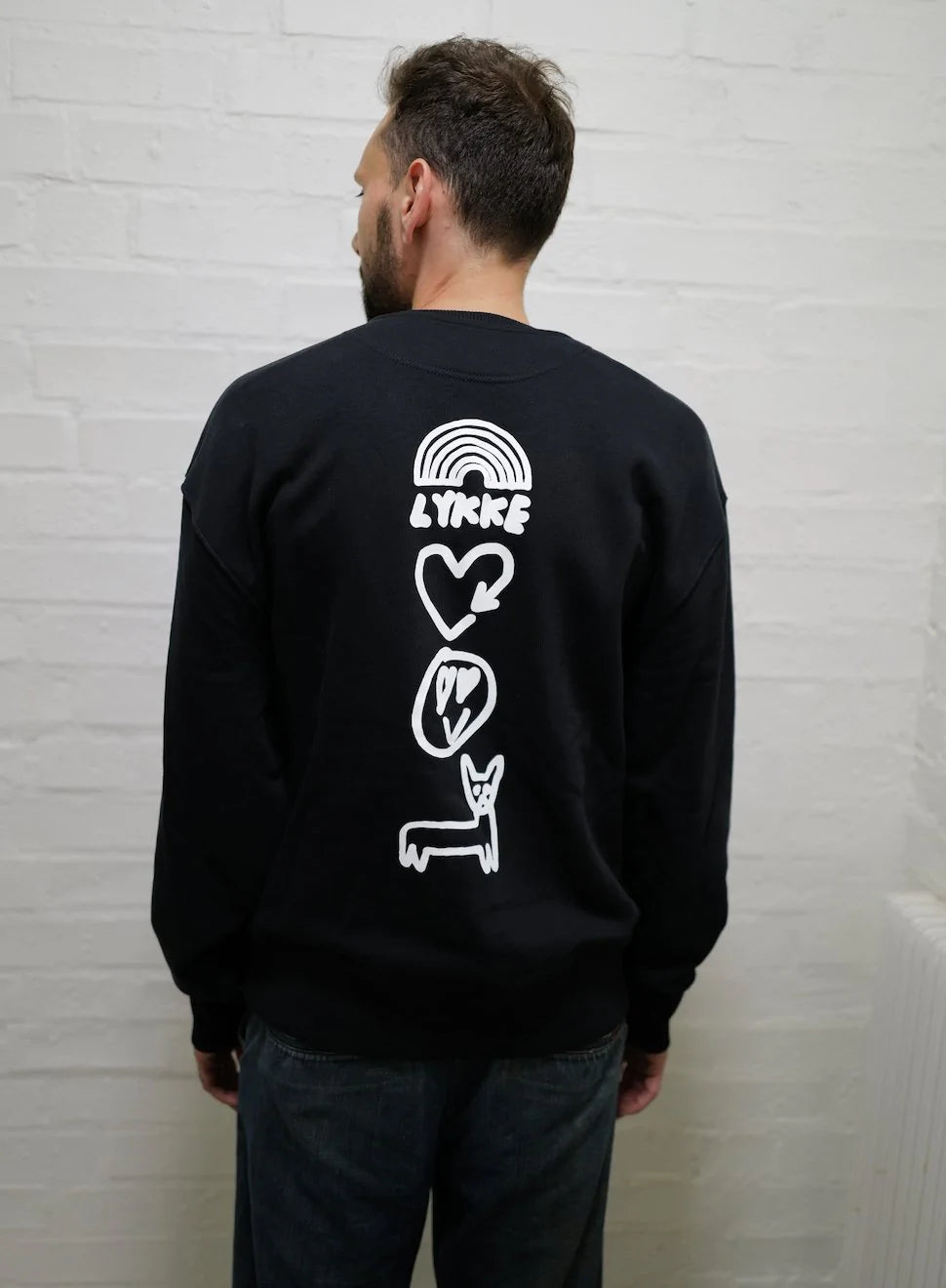 BLACK CREW - ICON
Fashion + comfort makes a right. If you sometimes struggle with style but have a strong urge to look stylish, we've got you covered. Who needs Vogue when Lykke is right here to guide you through the fashion jungle? 
This crew is not only cool, good-looking and trendy – its also fleece lined and super, duper cozy.

White print on black. Slightly oversized. Ben is wearing a size M.